Pest Control
To Protect

Your Savannah Home

On the surface, a pest infestation in your Savannah home can seem like nothing more than a nuisance. You might find them crawling around your kitchen or on your walls and feel like you're spending all your spare time trying to get pests out of your house. Unfortunately, though, being annoyed by pests is the least of your worries.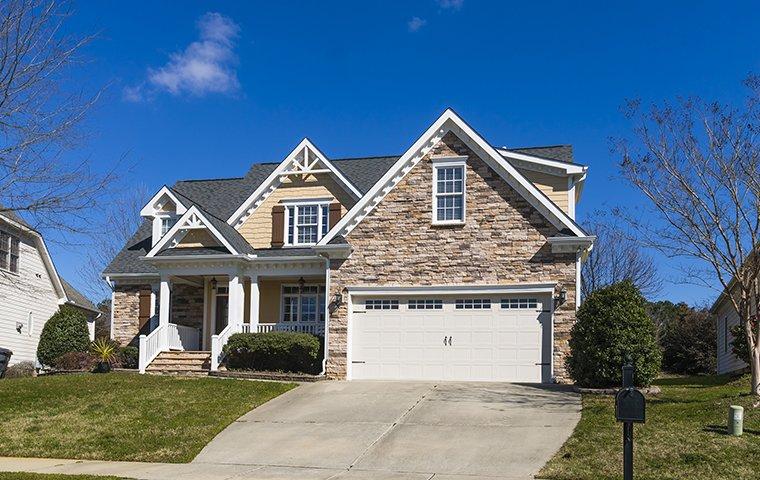 If pests get into your house, they can damage your structure, sicken your family, and even cause injuries. A pest infestation also leads to a lot of stress and a large financial burden depending on the situation. Keeping pests out of your house can help avoid all of these problems, and Prestige Pest Control is available to help you do just that. Whether you have an active pest infestation in your home right now or you want to avoid one, Prestige Pest Control has over 30 years of experience keeping homes pest-free in Pooler, Savannah, and the surrounding areas.
Home Pest Control
You Can
Trust
At Prestige Pest Control, our goal has remained the same for over 30 years. We are a family-run business committed to treating our customers fairly and providing effective services at an economical price. No one should have to choose between having a pest-free home and meeting their family's basic needs, which is why we offer free inspections and estimates and affordable treatments.
We also care about the health and safety of your family. The products we use are all approved by the Environmental Protection Agency to be safe for people and pets. Furthermore, if you prefer an all-natural method of pest control, we also offer the use of products that meet all the criteria to be certified USDA National Organic.
Our services are safe, affordable, and effective. They work to eliminate active pest threats and prevent future ones.
Our
Treatment

Process
Free Inspection
We will inspect your home and property for pest activity, entry points, and hot spots.
Free Estimate
Once we understand your particular situation, we'll provide an estimate for our services.
Initial Treatment
We'll treat the exterior and interior of your home based on the findings of our inspection.
Follow-Up
We offer monthly, bimonthly, and quarterly follow-up services to keep your home pest-free.
Guaranteed Solutions
for your Toughest

pest problems
Let Our Family

Take Care of Yours
As a family-owned business, Prestige Pest Control knows how important it is to you to keep your family safe and healthy because it's important to us too. When you have a pest problem, you can trust the company that will treat you as if you're a part of our family. Our aim is to provide you with the same kind of service we would provide to our own grandparents and parents. Contact us today to request a free inspection.
Latest

Blogs

Stay informed about pests and pest related issues in your area!

View All Blogs