Professional Pest Control For Savannah, GA Property Owners
Savannah is a beautiful coastal city known for its gorgeous parks, cobblestone squares, and horse-drawn carriages. Despite the many reasons why residents enjoy living in our area, pests are still a significant problem for home and business owners alike. If you're looking for a way to rid your Savannah property of pests, look no further than Prestige Pest Control. At Prestige Pest Control, we take pride in offering top-of-the-line pest management solutions. Our commercial and residential pest control services are designed to eliminate pests where they live, both in and around your Savannah property. When it comes to keeping your property pest-free throughout the entire year, you can't go wrong with a little help from Prestige Pest Control. Give our licensed technicians a call today for more information about all of our effective residential and commercial pest control programs.
Home Pest Control In Savannah, GA
No one wants to deal with pests in their Savannah home. Rodents chew on your furniture, insects contaminate your food items, and many other pests are capable of spreading dangerous diseases. The best way to protect your home and family from the area's toughest pests is with ongoing residential pest control services from Prestige Pest Control. For decades, we have helped homeowners keep their properties pest-free by providing effective, economical services. No matter what type of pest problem you're dealing with, you can trust our skilled pest technicians to provide excellent solutions with long-lasting results. If you're ready to say goodbye to rodents, spiders, and other common pests, turn to the professionals here at Prestige Pest Control today. We're ready to find a solution that fits the unique needs of your Savannah home.
Termite Control: What Savannah Homeowners Ought To Know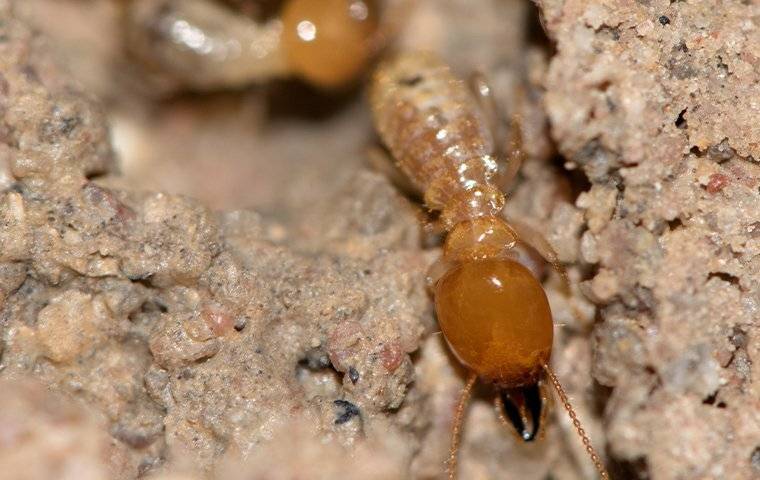 Pest infestations are unpleasant for many reasons. But one of the most frustrating things about a pest infestation is the damage it can cause to your Savannah property. Termites are one of the most destructive pests found throughout the world. Although one termite might look too small to inflict much harm on your property, when an entire colony of termites works together, they cause damage that can cost thousands to repair. To protect your Savannah home from termite damage, here's what you should know.
Termites are highly attracted to moisture. Like many other insects, termites depend on moisture to survive. Eliminate sources of excess moisture around your property by removing water-damaged wood, repairing leaky pipes, and ensuring your downspouts direct water away from your home.
Subterranean termites (the most common species of termites in the United States) live underground. They build massive underground nests that can contain hundreds of thousands or even millions of individual termites.
Termites prefer to avoid the light, which is why they are rarely seen crawling around the exterior of your home. These small insects build mud tubes extending from their nests to a food source to avoid drying out in the sun.
Protect your Savannah home from termites by partnering with the experienced pest professionals here at Prestige Pest Control. We're ready to provide an excellent termite control solution that will eliminate your termite infestation at its source.
How To Get Rid Of Bed Bugs In Savannah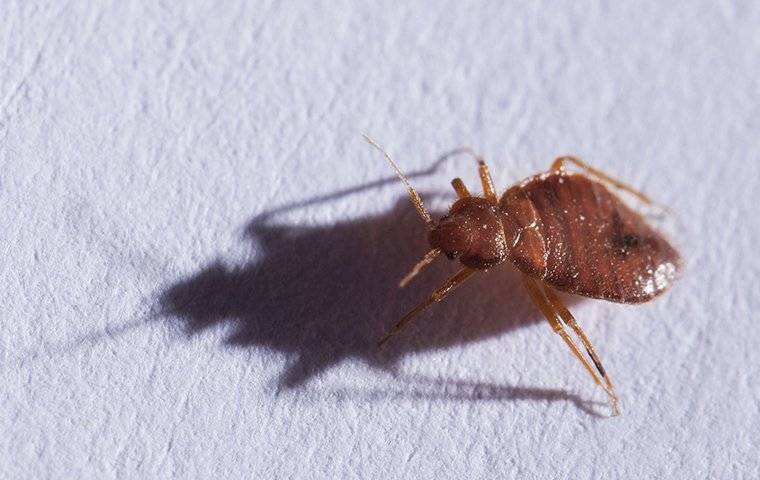 Over the last 20 years, bed bug populations have grown exponentially. These small, reddish-brown insects are known for their habit of hiding in and around beds and feeding on the blood of humans. Although bed bugs are not dangerous pests, they still pose many problems for home and business owners alike. Bed bug infestations lead to restlessness, anxiety, stress, frustration, and a lack of sleep. Unfortunately, keeping them out of your Savannah home or business isn't easy. Bed bugs are hitchhiking pests, which means they get around by crawling on the bags and belongings of unsuspecting individuals. These small pests will infest any property they end up in. To get rid of a bed bug infestation, it's important to reach out for professional help. The skilled pest technicians here at Prestige Pest Control have what it takes to accurately identify and eliminate bed bugs in all stages of life. Contact us today to get started with your first treatment.
Commercial Pest Control In Savannah, GA
As a business owner, your reputation and success depend on how satisfied your customers are with the goods and services you provide. If your customers spot mice, cockroaches, bed bugs, or other pests in your commercial facility, it can have a devastating impact on the success of your business. Protect your customers, employees, property, and reputation from all kinds of common area pests by working with the skilled professionals here at Prestige Pest Control. We work hard to eliminate current pest problems and prevent them from returning. No matter what type of business you own, you can depend on us to keep it pest-free throughout every season. Don't wait, reach out to Prestige Pest Control to learn more about our comprehensive commercial pest control options.