Professional Pest Control For Wilmington Island, Georgia Property Owners
Wilmington Island, GA, is a mid-sized coastal city located at the mouth of the Savannah River. Surrounded by water on all sides, living here offers daily nature views that cannot be beaten. However, while we enjoy these views, there may be pests looking to get into our homes and businesses. That's right, Wilmington Island properties are susceptible to pest infestation all year long, and the best protection you can secure is from pest professionals.
Welcome to Prestige Pest Control, your local source for quality residential and commercial pest control solutions. We are a family-owned and operated company that has been servicing local properties with complete pest control solutions since 1986. We offer complete pest protection to homes and businesses throughout Chatham County and the surrounding areas, working hard to give the community the reliable pest protection they deserve. Call us today to get your free estimate and inspection.
Residential Pest Control In Wilmington Island, GA
In order to guard your Wilmington Island home from household infestation, help from the experts is the only way to go. Prestige Pest Control services over 2,000 local residences with complete residential pest control solutions. We offer a broad selection of treatments, all customized to meet your specific needs. Some of the services we offer include:
De-webbing and de-nesting

Perimeter liquid barrier spray

Baits and granules as needed

Interior liquid application
After we finish performing a customized treatment to the interior and exterior of your home, we come back throughout the year to keep conditions pest-free moving forward. Our return visits are scheduled monthly, bi-monthly, or quarterly to give you ongoing exterior maintenance. Contact us today to learn more.
Are You Looking For Professional Bed Bug Control In Wilmington Island?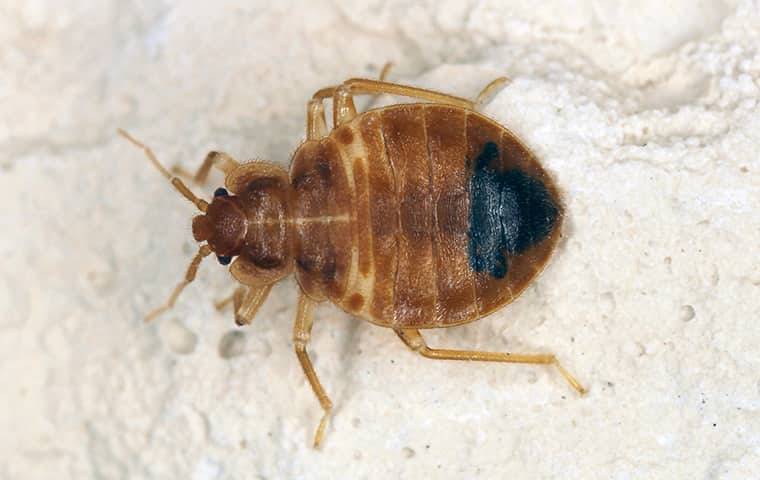 Bed bug infestation is a real nightmare and something that Wilmington Island property owners should be wary of. If you do get bed bugs, you may be tempted to try a variety of DIY solutions, but the truth is, there's only one reliable way to handle these parasitic intruders.
Only professional services give you the comfort of knowing your property is completely free of bed bug activity. The trouble with home remedies is that they never address the problem as a whole. It may address singular problem areas, but by the time you're done with one room, the bed bugs have spread to many others.
If you want guaranteed bed bug treatments that are customized to meet your property's specific needs, give us a call today. Prestige Pest Control offers comprehensive bed bug detection and extermination services that you can rely on. Reach out to us today to learn more about our bed bug control services in Wilmington Island, GA.
Three Ways To Minimize Mosquitoes In Your Wilmington Island Yard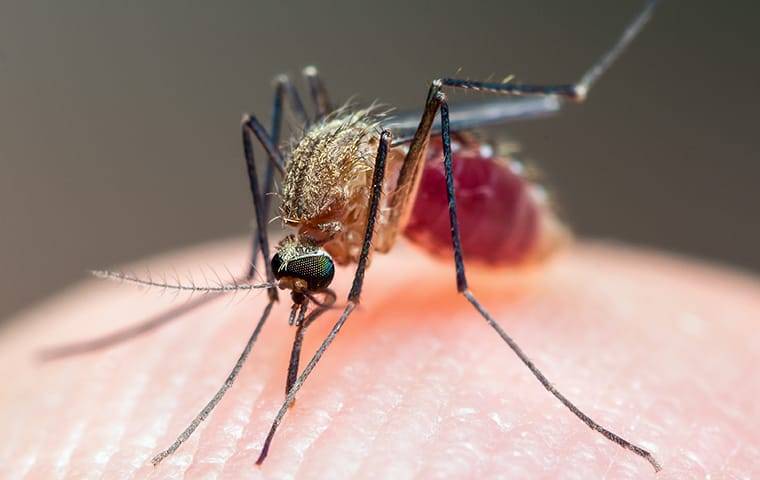 Mosquitoes can transmit a long list of vector-borne illnesses, so it's important to do everything you can do to avoid getting bitten by one. Here are three ways to minimize the presence of mosquitoes in your Wilmington Island yard:
Mosquitoes lay their eggs in sources of standing water, so get rid of overturned buckets, tires, toys, fountains, and other potential breeding spots for mosquitoes.

Make sure you wear insect repellent whenever you spend time outdoors, and apply a protective spray around the perimeter of your property.

Keep vegetation and landscaping well-trimmed, and eliminate tall grass around shrubs and bushes. Mosquitoes are drawn to plant nectar.
For guaranteed, year-round mosquito protection you can count on, your best option is to contact the pest experts. Call Prestige Pest Control today for guaranteed mosquito control and prevention services that give you year-round coverage from these parasitic pests.
Commercial Pest Control In Wilmington Island, GA
Your business is at risk of experiencing pest infestation, and that is a nightmare waiting to happen. Commercial infestation can have large-scale effects on your business, and everyone inside of it. That's why seeking out professional protection is the best way to go. The team at Prestige Pest Control is here to help. Our comprehensive commercial pest control services give your Wilmington Island property the comprehensive pest protection it deserves in order to avoid infestation. We've serviced over 200 local businesses, covering a wide range of facilities, like property management, multi-family housing, schools, healthcare facilities, office spaces, and retail.
Whatever your pest problem, we're here to help you find the solutions. We deal with a long list of common area pests, some of which include termites, bed bugs, cockroaches, fleas, rodents, spiders, stored product pests, wildlife, ants, and mosquitoes. Our certified technicians perform treatments around the perimeter, such as de-webbing, de-nesting, liquid barrier spray, use of baits and granules, and an interior liquid application. In addition to our basic pest control services, we offer extra pest solutions for flea and yard treatment, termite control, bed bug control, and exclusion of rodents or wildlife. Reach out today to get started.