Professional Pest Control For Hardeeville, SC Property Owners
It's easy to see why Hardeeville, SC, is one of the fastest-growing cities in the Southeast. Our beautiful coastal community offers history, scenery, and culture combined with beloved local businesses and friendly neighborhoods. We do our best to look out for one another so that Hardeeville can continue to prosper.
At Prestige Pest Control, we're looking out for Hardeeville, too. With our effective and affordable services, we provide home and business owners the best residential and commercial pest control options available.
We have more than 30 years of experience in the pest control industry and use only the safest EPA-approved products in our work. No matter if you're suffering from ants, spiders, or even wildlife on your Hardeeville property, our expert team is prepared to solve your pest problems.
If you've got pests in Hardeeville, SC, don't wait another minute. Get in touch with the pros at Prestige Pest Control. We offer free inspections and free estimates as well as guaranteed service within 24 hours. Contact us today!
Home Pest Control In Hardeeville, SC
Prestige Pest Control is a family business and we believe those family values are apparent in our work. We always put the safety of pets, children, and the environment first. When you let us into your home, we treat it like our own.
What Makes Us Different?
We want to provide our customers with the best experience possible. We always treat you like family, respecting your property and your budget with our affordable services. Our certified technicians will work with you to resolve your pest problems, no matter how big or small.
When you choose Prestige Pest Control for your Hardeeville, SC home, here's what you'll get:
Free Inspection – Our experts will perform a thorough inspection of your home for all signs of pest activity, nesting areas, and entry points.

Free estimate – Following inspection, we'll recommend the best course of action for your pest problems and provide you with a free estimate for our services.

Treatment – We will administer comprehensive pest control treatment to both interior and exterior areas of your home for ultimate protection. All products we use are EPA-approved.

Follow up – To ensure long-lasting results, we'll return for service on a monthly, bi-monthly, or quarterly basis, depending on your needs.
To learn more about our residential pest control offerings in Hardeeville, SC, get in touch with us today.
How To Prevent Mosquitoes From Breeding On Your Hardeeville Property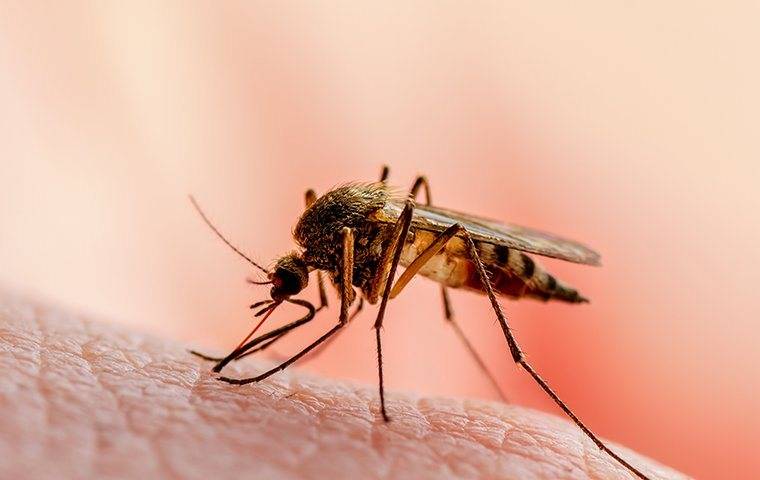 Nothing ruins a pleasant evening in Hardeeville like a swarm of hungry mosquitoes. You deserve to spend time outdoors on your property without having to worry about annoying mosquito bites and the dangerous illnesses that may come with them. That's why it's important to do your part to prevent mosquitoes from breeding on your Hardeeville property.
You can't stop mosquitoes from flying onto your property entirely, but you can drastically reduce their presence by following a few simple tips:
Empty standing water – Dump out any standing water that may have accumulated in flowerpots, buckets, birdbaths, or even on the surface of splash blocks.

Cover and chlorinate – Make sure your swimming pool is treated with the proper chemicals to prevent mosquito larvae from growing. Try to cover your pool when not in use.

Clean your yard – Eliminate hiding spots for mosquitoes by removing clutter and litter from your yard. Trim hedges and bushes that provide cover for mosquitoes and mow the lawn regularly.
If you're experiencing mosquito problems on your Hardeeville, SC property, contact the experts at Prestige Pest Control for help. We offer both monthly and one-time mosquito control services that you can count on.
Four Serious Illnesses Carried By Rodents In Hardeeville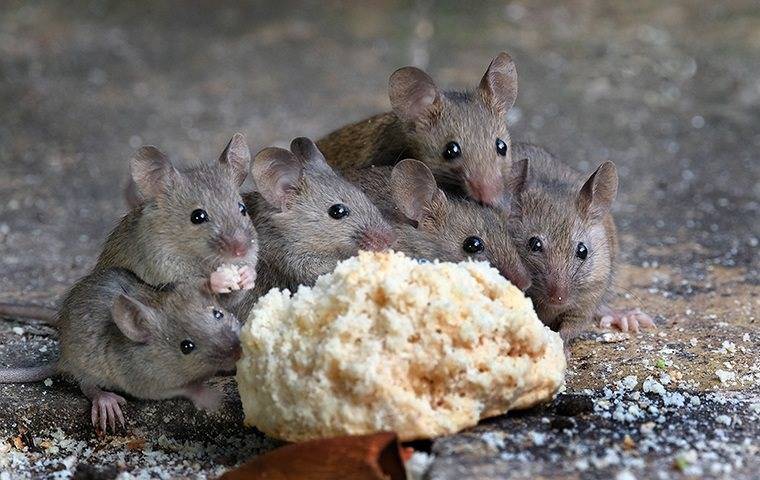 Rodents can be incredibly destructive pests but they also spread harmful disease. They can contaminate your property with feces and urine and can even transmit pathogens through biting. If you've got rodent problems in Hardeeville, you should know about some of the serious illnesses that rodents can carry.
Some dangerous illness carried by rodents include:
Hantavirus – Transmitted through urine, feces, or saliva, hantavirus results in fever and cardiopulmonary complications. The disease is potentially fatal (though rare) and can have long-lasting impact on general health.

Leptospirosis – Leptospirosis is a bacterial disease spread by rodent urine. Without proper treatment, this disease can lead to kidney and liver damage or even death.

Tularemia – Although somewhat rare, this disease is known to be carried by rodents. This disease attacks the eyes, skin, lymph nodes, and lungs. Tularemia is highly contagious but usually treatable with antibiotics.

Rat bite fever – Either transmitted through a rat bite or consumption of contaminated material, this disease causes fever, pain, and rashes. Rat bite fever can be fatal if not treated.
Having rodents can make you sick. But Prestige Pest Control has the rodent control services you need to get rid of these critters once and for all. Contact us today to learn about how we can help you with rodent problems on your Hardeeville, SC property.
Commercial Pest Control In Hardeeville, SC
Pests are bad for business. Not only can destructive rodents and insects cause operational difficulties, they can make your staff and customers sick and spoil your good reputation. With Prestige Pest Control, you can count on superior commercial pest control services so your business can continue to thrive. We provide straightforward and affordable treatments for a variety of facilities in the Hardeeville area. We'll treat both the interior and exterior of your business to get rid of mosquitoes, bed bugs, mice, or any other pests you may have. We also offer emergency services.
So, what can you expect from Prestige Pest Control?
Inspection – We'll talk with you about the problems you're experiencing and perform a thorough inspection of your facility for all signs of pests. Then, we'll provide you with an estimate for our services.

Treatment – Using baiting stations, granule treatments, and other professional methods, we'll target the problem areas in your facility to eliminate pests and prevent future infestations. Environmentally-friendly treatment options available.

Follow-up – We'll return for monthly follow-up treatments to keep your business operating pest-free all year long.
To schedule an inspection for your Hardeeville, SC business or to learn more about our commercial pest control services, get in touch with the experts at Prestige Pest Control today.