Professional Pest Control For Hinesville, Georgia Property Owners
Hinesville, GA, is a rapidly growing city in southeast Georgia, located just 40 miles southwest of Savannah. Beautifully situated on the Atlantic Coast, Hinesville makes a great home, for a day or a lifetime. That applies to pests, as well. These year-round invaders are eager to settle down in our homes and businesses, meaning we're vulnerable to experiencing pest infestation all year long. The best way to guard your property from pest infestation is to call in your local pest professionals.

Welcome to Prestige Pest Control. Since 1986, we've been providing safe, hassle-free services at an economical price. We're proud to service homes and businesses throughout Liberty County and the surrounding areas. Whatever your residential or commercial pest control needs may be, we're here to help you. Call us today to speak to one of our pest professionals. We'll provide you with a free quote, and schedule your complimentary inspection right away.
Home Pest Control In Hinesville, GA
Household pest infestation poses a long list of threats to you and your family. Not only can these invaders cause large-scale property damage to your home, but they seriously compromise the health and well-being of you and your loved ones. That's why we suggest getting help from the pros.

Prestige Pest Control services over 2,000 local residences with complete residential pest control solutions. Our on-staff entomologists use their expertise to strategically develop the best plan of action for you and your home. Our residential process includes:
Consultation and inspection – Active pests, entry points, and hot spots.

Initial service visit – Treatments around the perimeter, such as de-webbing, de-nesting, liquid barrier spray, use of baits and granules as needed, and an interior liquid application.

Follow-Up – Monthly, bi-monthly, or quarterly services for exterior maintenance.
With 24 service and a 90-day warranty, our home services give you the protection that you and your loved ones deserve. From the first inspection, through each follow-up visit, we've got your back. Contact us today for all your residential pest control needs.
Bed Bug Removal: A Guide For Hinesville Property Owners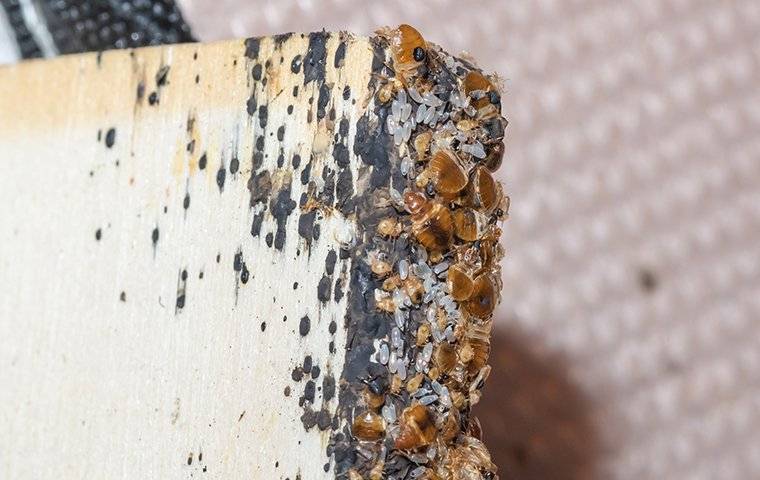 Bed bugs hide out in your Hinesville property, waiting until you're asleep to come out and feed on your blood. It's an upsetting intrusion, which is why it's good to be proactive in your prevention efforts. To avoid experiencing bed bug activity in your home, here are some preventive tips you can try:
Check all items for bed bugs before bringing them into your home.

Reduce clutter and maintain cleanliness around the home.

Steam clean upholstery, curtains, and other fabric items.

Use mattress and box spring encasements to prevent any bed bugs from getting in or out.

Wash and dry all linens, bedding, and clothing on high heat.
If you're looking for year-round bed bug control solutions, get in touch with the team at Prestige Pest Control today. We offer thorough bed bug treatments that give you the comfort of knowing you can sleep tight through the night. Reach out today to discuss your bed bug control needs.
How To Manage Mosquitoes Inside Hinesville Homes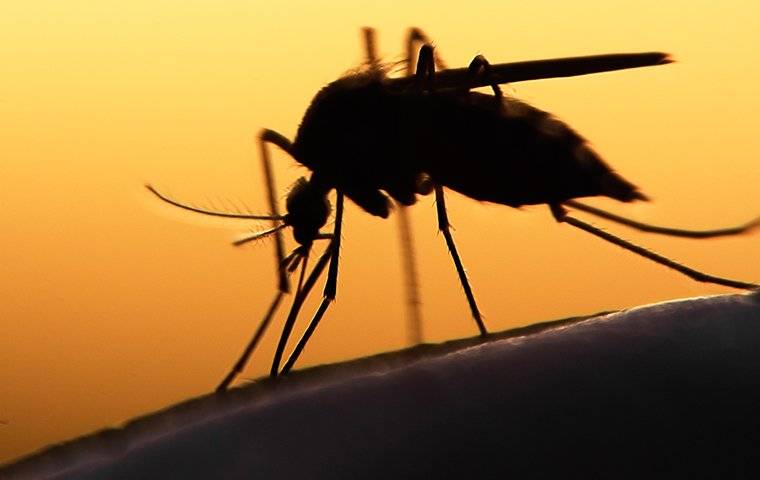 Mosquitoes are parasitic pests that can transmit a long list of vector-borne illnesses into their hosts. That's why it's crucial to reduce your exposure to them, protecting your home and your loved ones from mosquito-borne illness at all costs. Try the following tips to help you manage mosquito activity inside of your home:
Divert water away from the house by maintaining gutters and downspouts.

Eliminate all sources of standing water, including bird baths, pet water bowls, etc.

Keep vegetation well-trimmed, and keep the grass short.

Keep windows and doors closed when possible.

Repair all door and window screens to prevent entry.

Wear mosquito repellent and clothing treated with DEET.
While it's great to take preventative action, unfortunately, no single mosquito control method is as reliable as professional mosquito control and prevention services. Call Prestige Pest Control today to keep harmful vector pests away from your property.
Commercial Pest Control In Hinesville, GA
If you're concerned about pests getting into your Hinesville business, don't worry. We're here to help. Our commercial pest solutions are just what you need to keep your business pest-free and protected. The team at Prestige Pest Control has serviced a long list of local facilities, some of which include property management, multi-family housing, schools, healthcare facilities, office spaces, and retail stores.

Our certified technicians perform treatments around the perimeter, such as de-webbing, de-nesting, liquid barrier spray, use of baits and granules, and an interior liquid application. Along with our basic pest control services, we offer extra pest solutions for flea and yard treatment, termite control, bed bug control, and exclusion of rodents or wildlife. We are fully licensed by the Georgia Department of Agriculture, and all our pest control products are EPA approved, prioritizing your safety as well as the well-being of the environment we live in. Reach out to get started.