Professional Pest Control For Bloomingdale, GA Property Owners
Just about 20 minutes away from Savannah, the city of Bloomingdale, GA is a historic community that was established in 1840. Since the very early days of life in Bloomingdale, pest activity has been a present threat. To this day, local pest populations are sneaky about gaining entry into our homes and business, looking for food, water, and shelter sources. That means our properties are susceptible to pest infestation, and that's a real nightmare that no one wants to deal with. That's why we're here to deal with it for you.
Prestige Pest Control is proud to provide quality pest protection that is customizable and reliable. Since 1986, our family-owned and operated company has been servicing homes and businesses throughout Chatham County and the surrounding areas. Our team of expert pest technicians works hard to provide our valued clientele with safe, hassle-free services at an economical price. Reach out to us today to get your free quote and complimentary inspection.
Home Pest Control In Bloomingdale, GA
Your Bloomingdale home is vulnerable to pest infestation, and the best protection you can secure is from the pros at Prestige Pest Control. We offer complete residential pest control services to over 2,000 local homeowners. Our team provides full coverage from a long list of common area intruders such as termites, bed bugs, cockroaches, fleas, rodents, spiders, stored product pests, wildlife, ants, and mosquitoes. We use a thorough process, involving:
Consultation and inspection – Locating active pests, entry points, hot spots.

Initial service visit – Treatments around the perimeter, such as de-webbing, de-nesting, liquid barrier spray, use of baits and granules as needed, and an interior liquid application.

Follow up – Monthly, bi-monthly, or quarterly services for exterior maintenance.
Our on-staff entomologists use their expertise to strategically develop the best plan of action for you, and your home. We treat our customers like they're a part of our family, providing customized pest treatments all year long. Our home services give you continued protection, and we offer 24-hour services and a 90-day warranty. Call us today to learn more.
Does DIY Termite Control Work In Bloomingdale?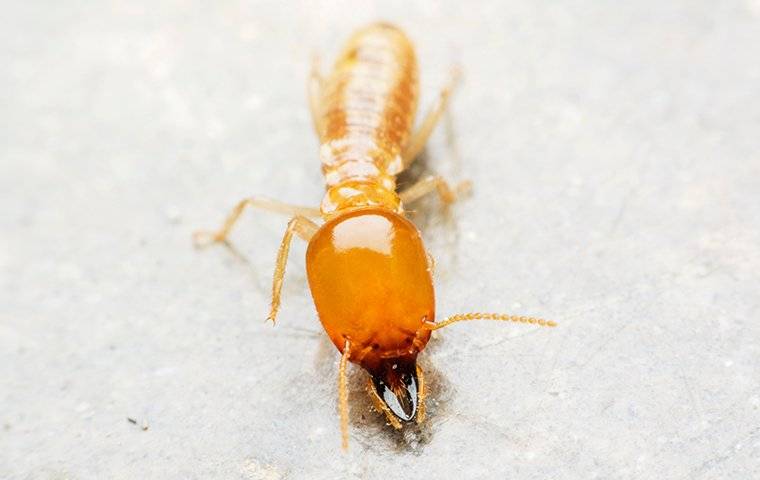 When it comes to termite infestation, there are a variety of DIY treatments available out there. However, the truth is, none of them are entirely guaranteed to be effective, and the stakes are much too high to take such a risk. DIY termite control methods cannot be relied on for a variety of reasons.
To start, even if you eliminate all visible termites, there are always hard-to-reach spots and hidden areas that you cannot access. Also, the unsupervised use of pesticides poses many health risks to everyone on the premises, especially when you don't really know what you're doing. Speaking of not knowing what you're doing, you end up wasting a lot of time and money on various treatments, discovering flaws through trial and error.
The truth is, only the pest professionals have the expertise and knowledge to provide lasting results. Prestige Pest Control is here to address all of your termite control and prevention needs. We will accurately identify the problem, and then customize a treatment to address the infestation from the inside out. Get in touch with us to discuss your termite control needs today.
Four Tell-Tale Signs Your Bloomingdale Home Has A Bed Bug Problem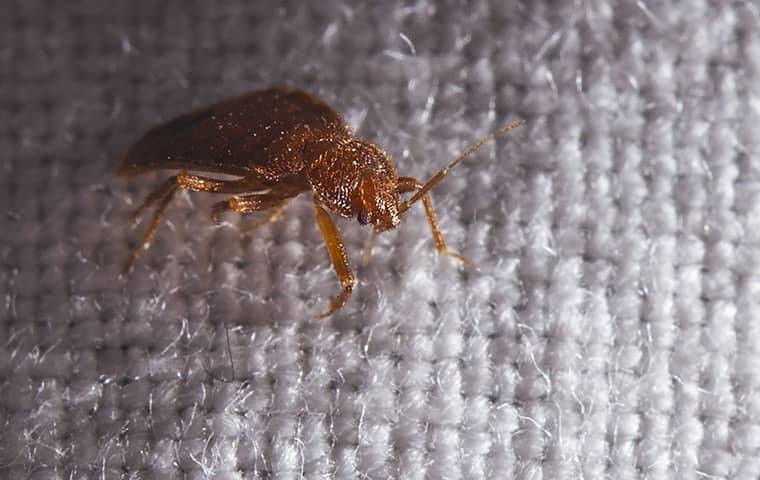 Bed bugs are parasitic pests that are nocturnal. They hide out during the day in areas where they have easy access to their food source, only emerging at night to feast. If you're unsure whether or not you have bed bugs, there are some common signs that you can be on the lookout for. Here are four telltale indications of bed bug activity:
Small, red, bloodstains on your sheets left behind after feeding.

Rusty, brown excrement spots found around active areas.

Eggshells discarded around active areas.

Tiny, red bites that appear on your body in a linear formation.
If you suspect any bed bug activity in your Bloomingdale home, call the team at Prestige Pest Control today. Our bed bug control and extermination services bring you efficient and effective pest-free results you can trust. Reach out to us today to get started.
Commercial Pest Control In Bloomingdale, GA
The team at Prestige Pest Control offers commercial pest control solutions to over 200 local businesses. We are proud to service a long list of local properties, some of which include property management, multi-family housing, schools, healthcare facilities, office spaces, and retail stores. Our certified technicians perform treatments around the perimeter, such as de-webbing, de-nesting, liquid barrier spray, use of baits and granules, and an interior liquid application.
Our products are all EPA approved, and we use insecticides made from essential oils. We also offer eco-friendly and all-natural pest control methods to protect the environment. In addition to our basic pest control services, we offer extra pest solutions for flea and yard treatment, termite control, bed bug control, and exclusion of rodents or wildlife. After we finish treating the premises, we come back monthly, bi-monthly, or quarterly to maintain pest-free conditions moving forward. Contact us today to get started.