Professional Pest Control For Bloomingdale, GA Property Owners
Just about 20 minutes away from Savannah, the city of Bloomingdale, GA is a historic community that was established in 1840. Since the very early days of life in Bloomingdale, pest activity has been a present threat. To this day, local pest populations are sneaky about gaining entry into our homes and business, looking for food, water, and shelter sources. That means our properties are susceptible to pest infestation, and that's a nightmare that no one wants to deal with. That's why we're here to deal with it for you.
Prestige Pest Control is proud to provide quality pest protection that is customizable and reliable. Since 1986, our family-owned and operated company has been servicing homes and businesses throughout Chatham County and the surrounding areas. Our team of expert pest technicians works hard to provide our valued clientele with safe, hassle-free services at an economical price. Reach out to us today to get your free quote and complimentary inspection.
Home Pest Control In Bloomingdale, GA
Your Bloomingdale home is vulnerable to pest infestation, and the best protection you can secure is from the pros at Prestige Pest Control. We offer complete residential pest control services to over 2,000 local homeowners. Our team provides full coverage from a long list of common area intruders such as termites, bed bugs, cockroaches, fleas, rodents, spiders, stored product pests, wildlife, ants, and mosquitoes. We use a thorough process, involving:
Consultation and inspection – Locating active pests, entry points, hot spots.

Initial service visit – Treatments around the perimeter, such as de-webbing, de-nesting, liquid barrier spray, use of baits and granules as needed, and an interior liquid application.

Follow up – Monthly, bi-monthly, or quarterly services for exterior maintenance.
Our on-staff entomologists use their expertise to strategically develop the best plan of action for you, and your home. We treat our customers like they're a part of our family, providing customized pest treatments all year long. Our home services give you continued protection, and we offer 24-hour services and a 90-day warranty. Call us today to learn more.
Does DIY Termite Control Work In Bloomingdale?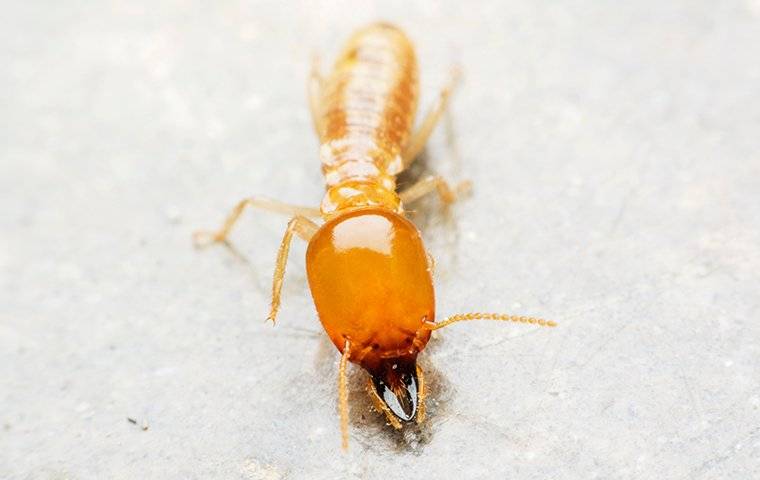 When it comes to termite infestation, there are a variety of DIY treatments available out there. However, the truth is, none of them are entirely guaranteed to be effective, and the stakes are much too high to take such a risk. DIY termite control methods cannot be relied on for a variety of reasons.
To start, even if you eliminate all visible termites, there are always hard-to-reach spots and hidden areas that you cannot access. Also, the unsupervised use of pesticides poses many health risks to everyone on the premises, especially when you don't really know what you're doing. Speaking of not knowing what you're doing, you end up wasting a lot of time and money on various treatments, discovering flaws through trial and error.
The truth is, only the pest professionals have the expertise and knowledge to provide lasting results. Prestige Pest Control is here to address all of your termite control and prevention needs. We will accurately identify the problem, and then customize a treatment to address the infestation from the inside out. Get in touch with us to discuss your termite control needs today.
Four Tell-Tale Signs Your Bloomingdale Home Has A Bed Bug Problem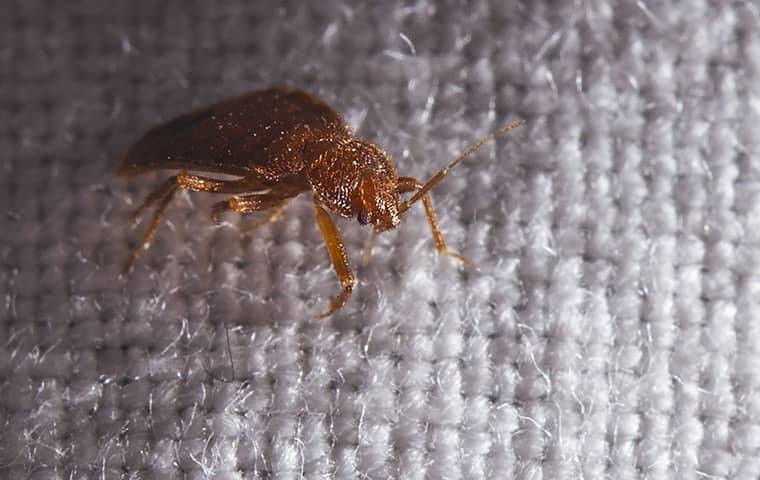 Bed bugs are parasitic pests that are nocturnal. They hide out during the day in areas where they have easy access to their food source, only emerging at night to feast. If you're unsure whether or not you have bed bugs, there are some common signs that you can be on the lookout for. Here are four telltale indications of bed bug activity:
Small, red, bloodstains on your sheets left behind after feeding.

Rusty, brown excrement spots found around active areas.

Eggshells discarded around active areas.

Tiny, red bites that appear on your body in a linear formation.
If you suspect any bed bug activity in your Bloomingdale home, call the team at Prestige Pest Control today. Our bed bug control and extermination services bring you efficient and effective pest-free results you can trust. Reach out to us today to get started.
Commercial Pest Control In Bloomingdale, GA
The team at Prestige Pest Control offers commercial pest control solutions to over 200 local businesses. We are proud to service a long list of local properties, some of which include property management, multi-family housing, schools, healthcare facilities, office spaces, and retail stores. Our certified technicians perform treatments around the perimeter, such as de-webbing, de-nesting, liquid barrier spray, use of baits and granules, and an interior liquid application.
Our products are all EPA approved, and we use insecticides made from essential oils. We also offer eco-friendly and all-natural pest control methods to protect the environment. In addition to our basic pest control services, we offer extra pest solutions for flea and yard treatment, termite control, bed bug control, and exclusion of rodents or wildlife. After we finish treating the premises, we come back monthly, bi-monthly, or quarterly to maintain pest-free conditions moving forward. Contact us today to get started.
Ant Control Tips For Your Bloomingdale Home
Ants are an easy pest to attract into your Bloomingdale home but there are steps you can take to keep them away. Try these tips to prevent your own infestation:
Fill up any gaps around your home with materials like caulk, liquid foam, and weatherstripping.

Check for leaky downspouts, pipes, and faucets routinely, fixing leaks and drips as they appear.

Dispose of fruits and vegetables that have gone bad.

Clean up soap and shampoo spills.

Keep all leftover food in airtight containers.

Opt for a garbage bin with a secure lid and take the trash out before it accumulates.

Rinse cans and jars before disposing of them.

Tidy up after food residue and crumbs, paying special attention to the area around the garbage and fridge, as well as the stovetop.
When you need an additional layer of protection from ants, look no further than Prestige Pest Control. We understand what a pervasive issue ants can develop into, which is why we look for their presence during all of our residential inspections. By using EPA-approved products, our treatments are tough on ants while being safe for everyone in your home. For more information on ant control, contact us today.
Here's What Makes Bloomingdale Cockroaches So Dangerous
Cockroach problems are one type of infestation that Bloomingdale homeowners are best served to prevent because of how dangerous they can be. They invade homes in search of food, cluttered conditions, and moisture, all of which they need to survive and can usually find in excessive amounts. To start, what makes cockroaches so harmful is that the extent of their infestations tends to be very large. The average female cockroach can produce six generations in one year, which yields upwards of 200 offspring. Cockroaches also don't require much sustenance to survive, so all of these pests have very little incentive to leave a home they've invaded.
Perhaps the most significant danger that cockroaches pose is the health risks that they're associated with. Through their shed body parts, saliva, and fecal matter, cockroaches are linked with allergic reactions, asthma attacks, E. coli infections, streptococcus, salmonellosis, dysentery, diarrhea, and cholera. Some people with infestations have also reported an increase in anxiety that comes from the negative connotations that come with having this type of pest problem. At Prestige Pest Control, we use EPA-registered products in order to treat cockroaches in their entirety and keep them from returning. For more information on cockroach control, contact us today.
Types Of Rodents Found In Bloomingdale
The Bloomingdale area is filled with rodent problems, but not all of these pests are the same. The different types that homeowners might encounter include:
Black rat. Named for its coloring, the black rat is also known as the roof rat for its ability to climb and scale buildings.

House mouse. The house mouse is very small in size, which can make spotting one nearly impossible. Adults usually measure only several inches long and they have petite features all around.

Norway rat. This species is the most common type of rat. They are light brown to gray in coloring and are also known for their ability to use the sewer system in order to travel.

Deer mouse. The deer mouse is most easily distinguished from the house mouse by its reddish-brown coloring, larger eyes, and more angular facial features. They are usually very agile in their scampering abilities.
Regardless of the type of rodent that's causing problems, Prestige Pest Control can help. Our family-owned business specializes in the safe and complete prevention and removal of rodents throughout the year. We turn to detailed inspections, EPA-approved products, and safe methods, paired with routine maintenance in order to ensure safe, rodent-free environments for all of our customers. To learn more about how we can customize a rodent control program, contact us today.
What To Do About Spiders In Your Bloomingdale Home
The spiders that you'll come across in your Bloomingdale home are usually indicative of other, larger pest infestations. Spiders tend to prey upon pests like cockroaches, ants, flies, gnats, and sometimes even smaller spiders. That's why the best thing you can do in situations like these is contact Prestige Pest Control today. With decades of experience, our highly trained technicians will customize a program that is uniquely designed to protect your home from spiders and the pests that they eat.
To begin, we'll perform an in-depth inspection of your property to determine the conditions that are attracting spiders and to understand the extent of the problem in your home. From there, we use EPA-approved products in order to treat both the inside and outside of your home. These treatments have been deemed safe for adults, children, pets, and the environment. With follow-up services that are set to your schedule, we'll be able to ensure that spiders are no longer an issue. All of our spider services are even backed by a pest-free guarantee. For more information on spider removal, contact Prestige Pest Control today.