Professional Pest Control For Springfield, GA Property Owners
Just miles outside of Savannah, the small town of Springfield is community-focused, sprinkled with locally-owned eateries and businesses, and the people here are known for being helpful and friendly. With the addition of the town's proximity to the Savannah National Wildlife Refuge, residents of Springfield have it all. This part of Georgia is relatively warm with pockets of humidity all year round, peaking over the summer months. These conditions are ideal for most, including common area pests like mosquitoes, termites, fleas, bed bugs, and more. Luckily, there's help.
For over 30 years, Prestige Pest Control has been servicing homes and businesses of the greater Savannah area alike with guaranteed pest control solutions. As a family-owned and operated business, we treat every client as if they were our own family, which means providing superior customer service, a team of technicians that you can trust, and fairly priced services so that you never have to sacrifice your safety. Contact us today for your free quote and keep your property pest-free.
Home Pest Control In Springfield, GA
At Prestige Pest Control we take pride in the fact that we're family-owned and operated and have been since our establishment in 1986. That's why we treat every one of our residential clients as if they were our own family. To us, that means always offering a fair, competitive price, having only the most professional and knowledgeable technicians, and offering unmatched customer service.
All of our products are EPA-approved, however, organic treatments are available upon request. And from start to finish, we'll customize a treatment plan that fits your budget and schedule. We believe that everyone should live pest-free, which is why we offer both a free inspection and a free estimate. So let our family take care of yours with safe, affordable home pest control that you can count on. Contact us today for more information.
Why Is Termite Proofing Necessary For Springfield's Residential And Commercial Buildings?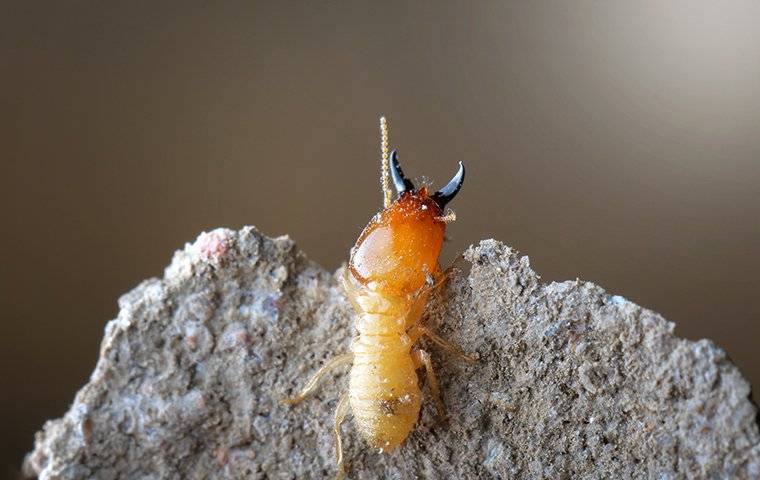 Termite proofing and monitoring is the safest thing you can do whether you own a home or a commercial building. Far too often, property owners are unaware of what could potentially attract termites or don't think they'll actually cause a problem, and therefore, don't rectify the issues properly. But when something as simple as leaving a mulch pile near your home or building can attract a swarm of termites, how can you ignore it?
On the other hand, sometimes property owners don't necessarily know the extent of water damage that might be present, and that is one of the most common ways that termites come flocking. That's why turning to a professional who understands every aspect of termite proofing is so important. With consistent monitoring and rectification, you can keep termites off of your property. Contact Prestige Pest Control today for more information about keeping your property free from termites.
Four Ways Fleas Get Inside Springfield Homes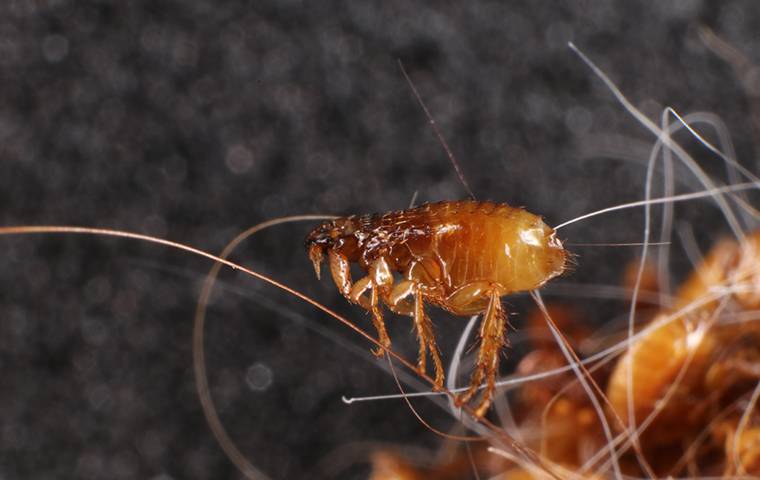 Fleas are an example of what is commonly referred to as parasitical hitchhikers. This means that they find a host to latch onto and then go for a free ride right into your Springfield home and you might not even be aware. Here are four common ways that fleas make their way into your property:
Pets: The most common way that fleas get inside your home is by hopping onto your dogs and cats, especially if they haven't been treated with flea and tick prevention.

Secondhand Furniture: While used items are most commonly associated with bed bugs, the truth is that they're a breeding ground for parasites of all kinds, including fleas.

You: Though it might be tough to believe, something as simple as spending time in tall grass or thickly settled areas is enough to carry some fleas home with you.

Infested Animals: If you have the presence of wildlife like squirrels or raccoons on your property, they may very likely be carrying fleas and spreading them around easily.
For the safest form of protection against fleas, contact Prestige Pest Control today.
Commercial Pest Control In Springfield, GA
As a locally-owned family business, we know the landscape of your business and the challenges you may face on any given day. That's why at Prestige Pest Control we strive to provide our commercial clients with the highest quality pest control solutions around. With EPA-approved products and treatments, a knowledgeable, professional team of technicians, and unparalleled customer support, we strive to bring you long-lasting results with the ultimate convenience. We proudly service medical facilities, office spaces, retail and more, so whether you're looking to take preventative steps or need pest-specific assistance, we're there for you. Contact us today for more information on keeping your business pest-free.