Professional Pest Control For Rincon, GA Property Owners
To protect your Rincon home from the wide range of pests that also, unfortunately, live in our area, don't hesitate to partner with the licensed pest professionals here at Prestige Pest Control. As a local, family-owned pest control company, we are deeply committed to delivering excellent pest control solutions for residents in Rincon and throughout our service area. With our technicians by your side, you can rest easy knowing that the protection of your Rincon home or business is in experienced hands. Whether you're looking for general pest control services or long-term treatments, you can count on Prestige Pest Control to deliver exactly what you need. Contact us today to learn more about all of our commercial and residential pest control solutions.
Home Pest Control In Rincon, GA
When pests enter your Rincon home, they're more than a simple nuisance you can ignore. Rodents, spiders, insects, and many other pests are capable of invading your property and causing significant problems for your family. Give your Rincon home and family the protection they need by partnering with the skilled pest technicians here at Prestige Pest Control. We work quickly to eliminate pests both in and around your home. Our residential pest control solutions are designed to solve your current pest problems and prevent new ones from occurring in the future. If you're ready to experience life without the threat of pests, turn to the professionals here at Prestige Pest Control today.
What Is The Most Effective Termite Control Method In Rincon?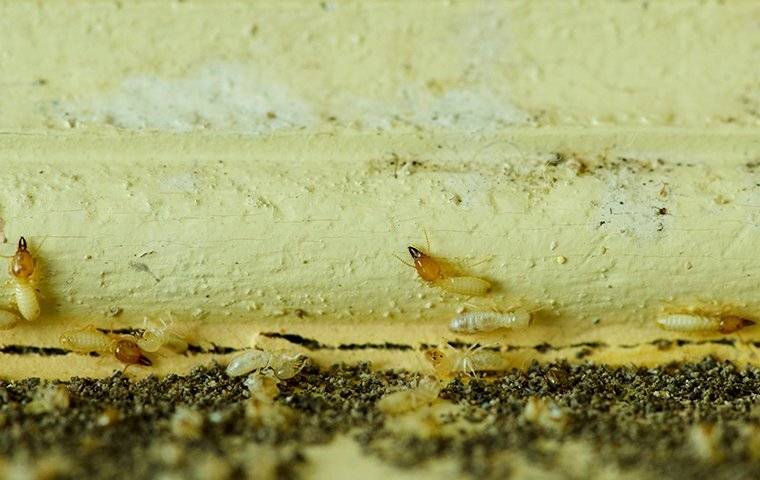 Dealing with pests in your Rincon home or business is a frustrating experience, especially when those pests are capable of causing serious damage to your property. Unfortunately, the hot, humid climate here in Rincon provides the perfect environment for termites to thrive. Subterranean termites are small, white insects that live in large underground nests that can contain millions of individual termites. Although one termite might look small and harmless, when a whole colony of termites works together, they can cause significant damage to the structure of your home or business. To control termites around your property, it's helpful to eliminate factors that may attract them, such as wooden debris on your lawn, sources of excess moisture, and gaps in your exterior walls. Although prevention tips are a great start, the most effective way to control termites is with professional termite control services from Prestige Pest Control. We are committed to providing excellent services and prevention methods for all kinds of common pests, including termites. Don't allow termites to infest your Rincon property and get in the way of your peace of mind. Instead, get in touch with the skilled technicians here at Prestige Pest Control for termite control solutions you can trust. We have what it takes to identify, eliminate, and prevent termite infestations at their source.
How To Keep Spiders Out Of Your Rincon Home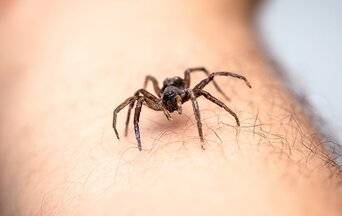 No one likes seeing spiders in the corners of their home. These creepy, eight-legged pests are known for their disturbing appearance and venomous fangs. Although most spiders are nothing more than a minor nuisance, some spiders have venom strong enough to cause health risks to humans. To avoid the problems spiders cause, it's important to understand why they invade Rincon properties in the first place. Spiders are nomadic pests that will live wherever they can find a reliable source of food. Unfortunately, if you're finding a lot of spiders living in your residential property, it usually means you already have an existing insect infestation on your hands. Keep spiders and insects out of your Rincon home by utilizing the following prevention tips.
Limit sources of excess moisture.
Remove clutter from the interior and exterior of your property.
Knockdown any cobwebs you see around your home.
Cut thick foliage away from your foundation and exterior walls.
Seal gaps and crevices that could act as entry points for pests.
Invest in professional home pest control services.
At Prestige Pest Control, we understand how frustrating it is when pests invade your residential property, which is why we're proud to provide high-quality pest control services throughout the entire year. Contact Prestige Pest Control today for more information about our spider control services.
Commercial Pest Control In Rincon, GA
Pest infestations have serious consequences for Rincon business owners. If even one of your customers spots a mouse or cockroach in your commercial facility, it can threaten your reputation and even have your business shut down. When it comes to protecting your Rincon business from the area's toughest pests, you can't go wrong with a little help from the experienced professionals here at Prestige Pest Control. By utilizing advanced treatments and proven methods of control, we stop pests before they have the opportunity to cause problems in your commercial facility. Get in touch with Prestige Pest Control today to find out more about our commercial pest control process.