Professional Pest Control For Richmond Hill, Georgia Property Owners
Located less than thirty minutes from downtown Savannah, the small city of Richmond Hill, GA, is a family-oriented place with a safe neighborhood feel. However, that safety is at risk due to the local pest populations. These intruders seek entry into our homes and businesses, looking for food, water, and shelter, putting Richmond Hill property owners at risk of an infestation, and that's a total nightmare that no one wants to deal with. That's why we're here to deal with it for you.
Prestige Pest Control is a family-owned and operated company that's provided complete residential and commercial pest solutions since 1986. We offer customizable pest control services to properties throughout Bryan County and the surrounding areas. We are licensed by the Georgia Department of Agriculture, and we only use EPA approved pest control products that are safe for you and your property. Call us today to learn more.
Home Pest Control In Richmond Hill, GA
Unfortunately, your house, and your loved ones inside of it, are in danger of experiencing a pest infestation, and that's a real threat that you should be aware of. That's why we're here to protect you with our extensive residential pest control services. Our thorough pest control process identifies, eliminates, and prevents household pest activity.
Consultation and inspection: Active pests, entry points, hot spots
Initial service visit: Treatments around the perimeter, such as de-webbing, de-nesting, liquid barrier spray, use of baits and granules as needed, and an interior liquid application
Follow-up: Monthly, bimonthly, or quarterly services for exterior maintenance
Whatever kind of pest problem you're facing, you're not in it alone. The team at Prestige Pest Control is here to handle the situation every step of the way. Give us a call today to discuss your residential pest control needs.
The Importance Of Quality Termite Control In Richmond Hill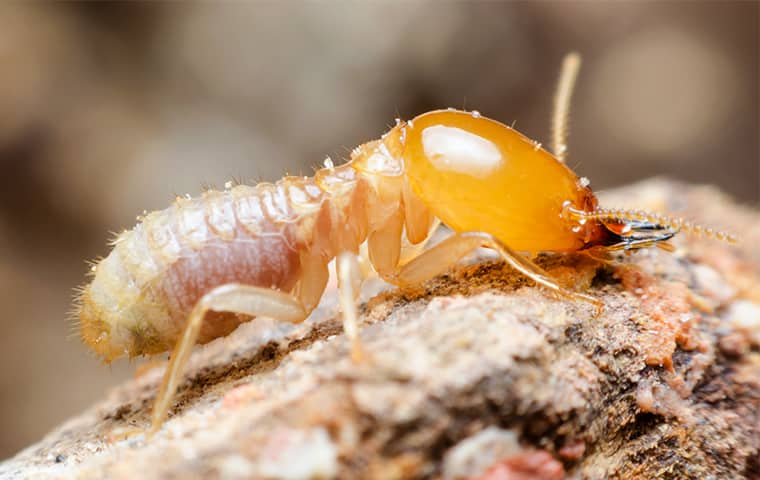 Termites are wood eaters with the ability to cause large-scale property damage. Needless to say, you do not want to find these destructive intruders in your Richmond Hill home or business. It's important to secure quality termite control services from pest professionals because the consequences of a termite infestation are too significant to handle alone.
These moisture pests feed on rotting, decaying wood, tunneling through it. As they feed on the construction of your property, they destroy its structural integrity and put you in serious danger.
Termite damage is also very expensive. Homeowners' insurance usually doesn't include termite damage, meaning the prices are even more jarring. It is estimated that, in the U.S. alone, home and business owners spend five billion dollars on termite repair and prevention costs every single year.
The only guaranteed way to protect your property from termite activity is to get ongoing professional pest control services. Our quality termite control and prevention solutions provide you with trusted pest coverage throughout the year. Reach out to us today to learn more.
How To Keep Carpenter Ants Out Of Your Richmond Hill Home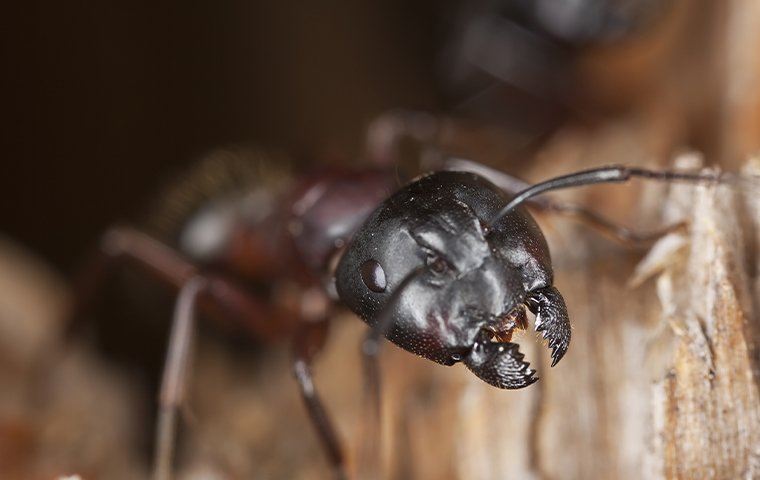 Here in Richmond Hill, homeowners should be aware of the presence of carpenter ants. This ant species can do a lot of damage to the structure of your house. They're like termites in that they destroy the wood throughout your homes. However, carpenter ants use wood to construct their nests; they don't actually eat the wood.
A carpenter infestation can be detrimental to your property's structural integrity, and taking a preventative approach is key. If you want to be proactive, you should seal up cracks or crevices along the foundation, doors, windows, and floors. Also, be sure to block off any openings around utility pipes and wires and remove any damp wood and moisture sources around the property.
If you want guaranteed protection from carpenter ants, the best approach is to call in the pest professionals. Prestige Pest Control provides complete carpenter ant control and prevention solutions that homeowners can rely on year-round. Call us today to get started.
Commercial Pest Control In Richmond Hill, GA
It's not easy to run a business; trust us, we know. But things get a lot harder when pest activity becomes a part of the equation. The best way to guard your Richmond Hill business against a pest infestation is to reach out to the experts. The team at Prestige Pest Control offers commercial pest control solutions to over 200 local businesses. Some of the businesses we service include property management, multi-family housing, schools, healthcare facilities, office spaces, and retail.
Here are some of our more specialized services; this will give you an idea of some of the treatments we offer:
Bed bugs: Steam treatments, vacuuming hot spots, biochemical treatments using a non-toxic biopesticide made of fungal spores
Fire ants: Application of lawn granules that look like fertilizer
Mosquitoes: Chemical sprays, biochemical mosquito traps (we also do special events like birthdays and weddings)
Rodents: Snap traps, rodent baits, exclusion services for an additional fee, and inspection for new construction