Professional Pest Control For Midway, GA Property Owners
In Midway, GA, humidity is an inescapable part of life. While it can make spending time outside more comfortable, it also provides pests with an environment in which they can thrive. If you are a home or business owner, here in Midway, you need effective pest solutions to keep these unwanted invaders out of your property.
Here at Prestige Pest Control, we customize our commercial and residential pest solutions to be as effective as possible for the property we are servicing. Additionally, we also offer all-natural pest solutions for those who wish to avoid certain products. To schedule a free inspection of your property, give us a call today or continue reading to learn more about our pest control services.
Home Pest Control In Midway, GA
Residential pest control is simply about keeping pests out of your home. It also means protecting your family from the various threats that pests pose. To do so effectively, you need pest solutions that address your home's specific needs. We begin we a comprehensive evaluation of your property, inside and out. During this free inspection, we look for signs of life, entry points, and other conditions conducive to infestations. Based on our findings, we develop a treatment plan specific to your home's needs. Treatments vary, but we will always treat both the interior and exterior of your home. We also offer follow-up treatments to ensure your home remains pest-free. These treatments can be scheduled to occur monthly, bi-monthly, or quarterly. To learn more about our residential pest control process, or to schedule your free inspection, give us a call today.
What Every Midway Resident Ought To Know About Termites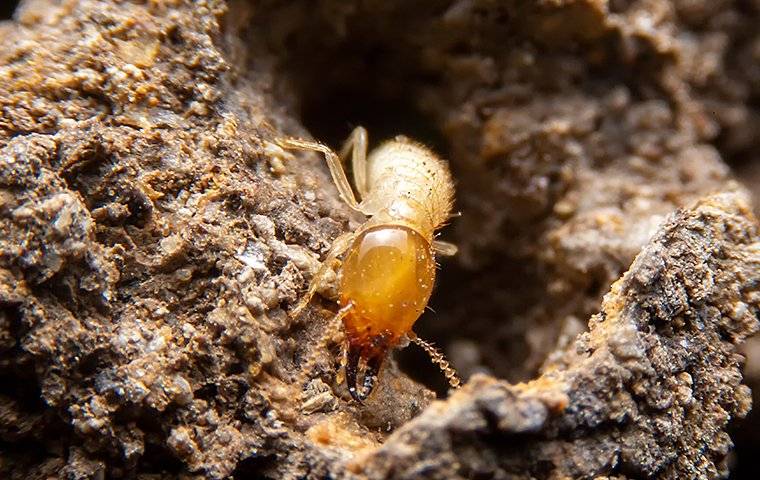 Termites are ant-like insects that feed on cellulose found in wood. In doing so, they can cause extensive damage to homes if they get inside. Therefore, homeowners need to take the necessary steps to make their property less accessible and hospitable to these destructive pests. This includes:
Remove or replace any water-damaged or decaying wood in your home.

Install dehumidifiers in areas where ventilation is poor.

Fix leaking pipes or fixtures that can cause water damage.

Fill in cracks in the foundation with caulk.

Limit wood-to-soil contact around the property.

Store firewood away from the exterior of the property.
As termites can cause so much damage to a home, you need to contact the professionals here at Prestige Pest Control right away if your home is infested. We offer dependable termite solutions that you can count on to limit damage and keep your property safe. Give us a call today to learn more.
Benefits Of Pro Mosquito Control For Midway Residents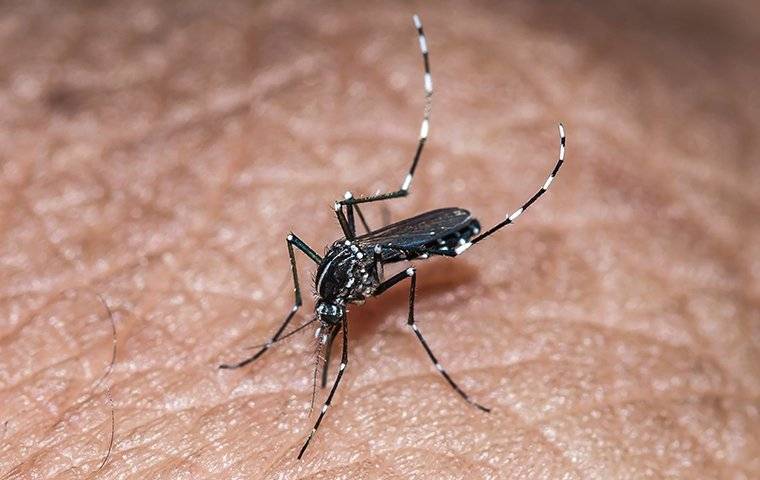 Everyone knows how annoying mosquitoes can be. However, not many people realize how dangerous they can be, too. Mosquitoes can transmit several harmful bloodborne illnesses. Therefore, you need effective mosquito solutions to reduce their population on your property. Unfortunately, many people think they can address the problem on their own. However, most DIY mosquito treatments aren't that effective or don't address the root of the problem. This can lead to further exposure to mosquitoes and the threats they pose.
If you are dealing with a large number of mosquitoes on your Midway property, you need effective solutions. That's where we come in. At Prestige Pest Control, we offer mosquito control options that you can count on to reduce mosquito populations around your property. Don't let mosquitoes prevent you from enjoying your own backyard. Give us a call today to get started.
Commercial Pest Control In Midway, GA
Pests can cause a lot of problems for businesses, including damaging your reputation within the community. To keep pests out of your business, you need pest solutions that meet your needs. We begin by speaking with you to learn as much as we can about your pest control needs, including any industry regulations that must be observed. Then, we perform a free inspection of your property to determine and entry points, signs of life, or conducive conditions. Based on our findings, we develop a pest treatment plan that is specific to your property's needs and offer you a free quote. Treatments vary from business to business but include both interior and exterior treatments. These may include perimeter treatments, bait placement, and granule application. We offer follow-up services on monthly basis to ensure your business remains protected throughout the year. To schedule your initial inspection, give us a call today and learn more about our commercial pest control services.