Professional Pest Control For Meldrim, Georgia Property Owners
Located just 17 miles northwest of Savannah, the community of Meldrim, GA, is brimming with modern charm. Not so charming, however, are the local pest populations lurking around our homes and businesses. Throughout the year, Meldrim property owners are vulnerable to experiencing infestation, and it's important to secure the proper pest protection. The team at Prestige Pest Control is here to help.

Since 1986, our family-owned and operated company has been servicing homes and businesses throughout Effingham County and the surrounding areas. Our team of expert pest technicians work hard to provide our valued clientele with safe, hassle-free services at an economical price. Whatever kind of pest problem you're facing, you can count on the team at Prestige Pest Control to bring you the pest-free results you're looking for.
Home Pest Control In Meldrim, GA
Prestige Pest Control is here to protect your Meldrim home from the dangers of household pest infestation. We're proud to service over 2,000 residences in the area, bringing homeowners and their loved ones the quality pest protection they deserve. We are licensed by the Georgia Department of Agriculture, and we only use EPA approved home pest control products that are safe for you and your property.

Starting with an in-depth inspection, we get right to work treating the root of the problem. We treat our customers like they're a part of our family, providing customized pest treatments all year long. Our return visits are scheduled monthly, bi-monthly, or quarterly to give you ongoing exterior maintenance. Not only do our home services give you continued protection, but we also offer 24-hour services and a 90-day warranty. Contact us for a complimentary quote.
Seven Signs Of Termite Evidence In Meldrim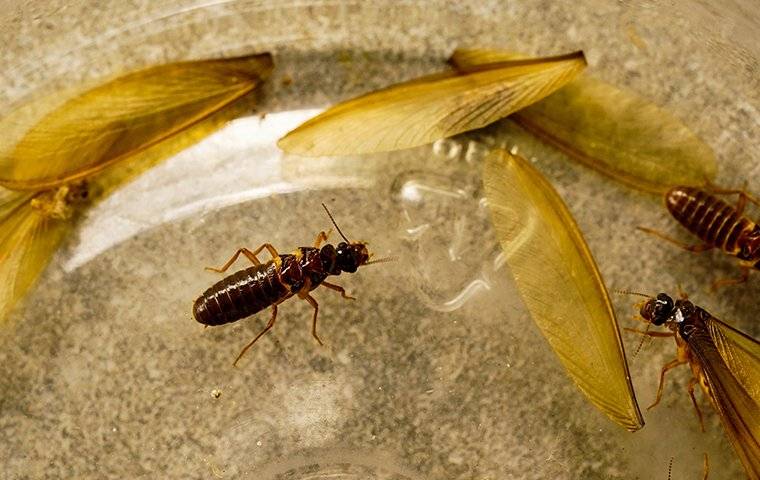 Termite damage can be truly devastating for Meldrim property owners. The best way to approach your termite control needs is to be as proactive as possible. The first thing you should be able to do is identify signs of termite activity around your home or business. Here are seven indications of termites:
1. Appearance of water damage.

2. Damp, damaged, or weakened wood.

3. Gallery tunnels in the ground.

4. Hollow sounding wood with maze-like designs.

5. Swarmer termites looking for new breeding sites.

6. Wings discarded on the floor near doors and windows.

7. Worker termites in the soil that look like white ants.
If you think you may have a termite problem on your hands, act fast and reach out to the team at Prestige Pest Control right away. Our termite control services guarantee a completely termite-free property all year long. We work with you to develop the appropriate plan of action to target your termite problem. Call us today to get started.
How Dangerous Are Meldrim Bed Bugs?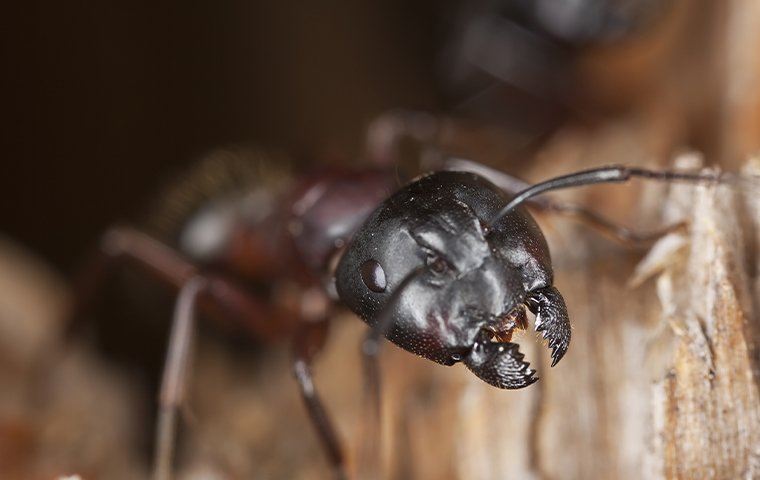 We often hear the warning, "don't let the bed bugs bite," and while their bites are certainly part of the problem, there are bigger dangers at play. Not only do they bite, but they hide skillfully, travel stealthily, and spread rapidly.

These nocturnal parasites are very small, making it hard to see them in action. They hide away during the day, coming out only at night to feed on our blood. Believe it or not, it's not only areas in and around your bed that are at risk. Bed bugs can travel to any area of your property via hitchhiking on another person or object in motion.

In this way, they spread quickly throughout homes and businesses, and infestation can go undetected for long periods of time. Bed bug infestation is a real nightmare that you don't want to handle on your own. That's why we're here. The team at Prestige Pest Control provides complete bed bug detection and extermination services that you can depend on, guaranteed.
Commercial Pest Control In Meldrim, GA
When pests get into your Meldrim business, your entire operation is compromised. Infestation threatens your employees, customers, and overall reputation. The best plan of action is to get professional pest protection. For the best commercial pest solutions in the area, you've come to the right place.

Prestige Pest Control has serviced over 200 local businesses, covering a wide range of facilities, like property management, multi-family housing, schools, healthcare facilities, office spaces, and retail. Some of our commercial pest solutions include:
Bed bugs – Steam treatments, vacuuming hot spots, and biochemical treatments using a non-toxic biopesticide made of fungal spores.

Mosquitoes – Chemical sprays, and biochemical mosquito traps. (We also do special events like birthdays and weddings.)

Rodents – Snap traps, rodent baits, exclusion for additional fee, and inspection for new construction.

Fire Ants – Application of lawn granules that look like fertilizer.
Our insecticides are made from USDA approved ingredients, and we offer eco-friendly options and all-natural methods to meet your needs and preferences. After we finish treating the premises, we come back monthly, bi-monthly, or quarterly to maintain pest-free conditions moving forward. Reach out to us to learn more. We provide free estimates and inspections to get you started.