Professional Pest Control For Hilton Head, SC Property Owners
There's a good reason why Hilton Head is regarded as one of the best islands in the United States. Not only do we enjoy magnificent coastal views and world-class recreation, we have a community of proud and prosperous residents calling our island home. In Hilton Head, Lowcountry values meet modern amenities for a one-of-a-kind way of life that we wouldn't trade for the world.
At Prestige Pest Control, we share those same Hilton Head values. Our safe and effective services are designed to provide maximum results to homes and businesses with minimal impact on your budget.
Our family-owned and -operated business comes with more than 30 years of pest control experience to our name. We use only the safest EPA-approved products in our work and our services come guaranteed within 24 hours of contact. Whether you're dealing with termites, rodents, bed bugs, or any other pests, we've got the solutions for your problem.
If you're suffering from unwanted pests on your Hilton Head, SC property, get the relief you deserve. Contact Prestige Pest Control today. We offer free inspections and free estimates for our services so you can get back to island living without breaking the bank.
Home Pest Control In Hilton Head, SC
When you work with us, we treat you like family. We do our best to give you the best home pest control experience possible and always look out for the safety of children and pets.
What Makes Us Different?
Prestige Pest Control provides superior customer service at the most affordable price. Of course, our experienced technicians have the knowledge and capability to precisely treat your particular pest problems, but we also strive to perform our services in the least disruptive and invasive manner possible.
When you pick Prestige Pest Control for your Hilton Head, SC home, you can expect:
Free Inspection – Our experts will perform a thorough inspection of your home for all signs of pest activity, nesting areas, and entry points.

Free estimate – Following inspection, we'll recommend the best course of action for your pest problems and provide you with a free estimate for our services.

Treatment – We will administer comprehensive pest control treatment to both interior and exterior areas of your home for ultimate protection. All products we use are EPA-approved.

Follow up – To ensure long-lasting results, we'll return for service on a monthly, bi-monthly, or quarterly basis depending on your needs.
If you've got pests on your Hilton Head, SC property, don't wait another minute. Contact us today to schedule your free inspection!
What Is The Best Rodent Control Method In Hilton Head?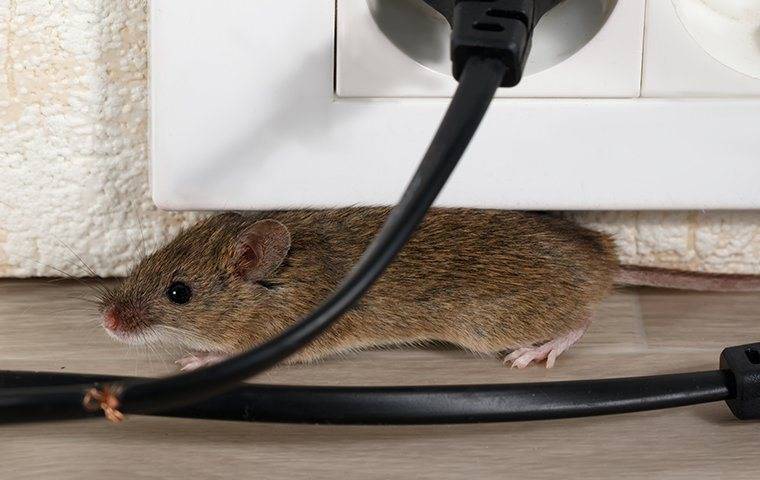 Rodents cause just about every problem that a pest can. Not only does a rodent infestation cause mental stress and anxiety, rodents present real danger. Rodents can spread disease and destroy property; they can even chew through electrical wires and potentially cause a fire. That's why it's important to know how to keep rodents under control in Hilton Head.
While rodents aren't easy to get rid of, you can prevent them by trying a few simple methods:
Seal entrances – Inspect the exterior of your property for cracks, gaps, and openings. Most rodents only need a hole the size of a coin to enter your home or business. Seal any openings with metal lathe or stuff holes with steel wool.

Reduce available food – Keep pantry items stored in glass or metal containers with tight fitting lids to prevent rodents from gnawing. Rake up any fallen fruit, seeds, or nuts in your yard. Try switching to metal garbage cans to discourage rodents from rummaging.

Reduce available water – Rodents need to drink just like every other critter. Discourage them from congregating on your property by fixing leaking spigots, pipes, and faucets. Clear drains of blockages to prevent water backup.
The best rodent control method in Hilton Head, SC is to call the pros at Prestige Pest Control. Our expert team can get rid of the rodents you have and prevent future infestations from occurring. Get in touch with us today to learn more about our rodent control offerings.
How To Keep Ants Out Of Your Kitchen In Hilton Head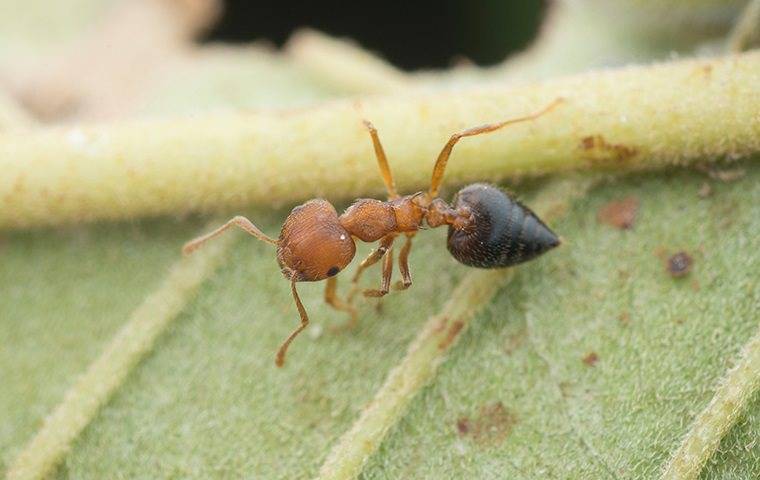 You squash, you spray, you set out bait, but no matter what you do, you just can't get rid of the ants in your Hilton Head kitchen. These tiny bugs can be incredibly resilient and once an infestation takes root, it can be tough to eliminate. So, it's important to stay on your guard and keep ants out of your kitchen.
You can prevent ants from infesting your kitchen by following these tips:
Clean up often – Wipe down the areas where you eat and prepare food after use. Sweep, mop, or vacuum floors to eliminate crumbs and spills that attract ants.

Dispose of trash properly – Always use a garbage bag to prevent food and drink residue from building up in your garbage barrels. Rinse out recyclable containers before disposal. Don't let trash accumulate indoors.

Protect the pantry – Ensure that pantry foods are stored in sturdy containers with tight-fitting lids. Keep fruits and other perishable produce stored in the refrigerator as much as possible.
If you've got ant problems on your Hilton Head, SC kitchen, the solution is Prestige Pest Control. With our safe and effective services, we'll eliminate the troublesome ants you have and prevent new infestations in the future. Contact us today to schedule your free inspection.
Commercial Pest Control In Hilton Head, SC
Pests are one of the most underappreciated threats to your business operations. Bugs, rodents, and wildlife can severely impact your ability to work and can even result in the closure of your facility if not properly addressed. But with commercial pest control services from Prestige Pest Control, you can help protect your customers, your reputation, and your bottom line.
Our experienced and fully licensed technicians will treat your facility for mosquitoes, bed bugs, mice, or any other pests you may have. We also offer emergency services for your most extreme pest problems.
Our commercial pest control services in Hilton Head include:
Inspection – We'll talk with you about the problems you're experiencing and perform a thorough inspection of your facility for all signs of pests. Then, we'll provide you with an estimate for our services.

Treatment – Using baiting stations, granule treatments, and other professional methods, we'll target the problem areas in your facility to eliminate pests and prevent future infestations. Environmentally-friendly treatment options available.

Follow-up – We'll return for monthly follow-up treatments to keep your business operating pest-free all year long.
For the solution to all the pest problems plaguing your Hilton Head, SC business, get in touch with Prestige Pest Control today to schedule an inspection for your facility.