Professional Pest Control For Guyton, GA Property Owners
You shouldn't have to worry about finding pests in your Guyton home or business. Unfortunately, pests thrive in our warm, humid climate and have no problem getting into your property. Your best defense against destructive and dangerous pests is ongoing professional pest control services from Prestige Pest Control. We are a full-service pest control company that has been providing excellent pest control solutions for property owners in Guyton and the surrounding areas since 1986. As a family-owned and operated pest control provider, we've made it our top priority to treat each of our customers as a part of our family. Don't allow pests to infest your Guyton home or business and threaten your peace of mind. Instead, reach out to the professionals from Prestige Pest Control for solutions you can trust.
Home Pest Control In Guyton, GA
Your home is supposed to be a safe haven for you and your family. But when pests invade your residential property, they make your Guyton home a stressful, unwelcoming place to live. To keep your home pest-free throughout every season, the professionals from Prestige Pest Control are proud to provide excellent residential pest management services. By relying on high-quality products and proven treatment methods, we'll protect your Guyton property from the area's toughest pests. And, because we understand that every home has unique pest control needs, we also offer all-natural pest control treatments. Give your home and family the complete pest protection they need by contacting Prestige Pest Control today. We're ready to find the right solution for all of your residential pest control needs.
Guyton's Guide To Effective Bed Bug Control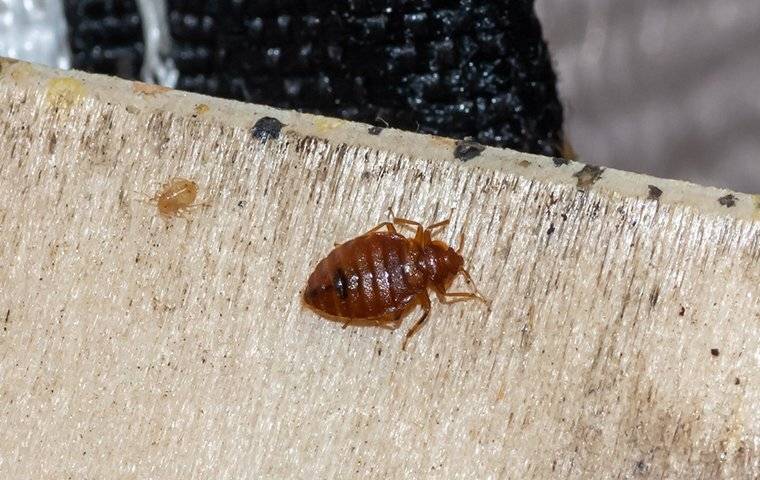 Over the past two decades, bed bugs have become an increasing problem for home and business owners throughout the United States. Bed bugs are small, apple seed-sized insects that feed on the blood of humans. They have flat, oval bodies and are great at hiding in hard-to-reach places. Although bed bugs pose no real threat to your health, they are still a major problem when they infest your Guyton property. Bed bug infestations often lead to increased anxiety, frustration, stress, paranoia, restlessness, and a lack of sleep. To avoid bringing bed bugs into your home or business, keep the following bed bug prevention tips in mind.
Avoid setting your bags and belongings on the floors of public places.
Never stay in a hotel room that shows signs of bed bug activity.
Wash all of your clothing and belongings on the highest heat setting after traveling.
Vacuum your carpets regularly.
Keep your belongings away from other people's belongings.
If you suspect bed bugs are living in your Guyton property, don't hesitate to contact Prestige Pest Control today. We're ready to eliminate your bed bug problems for good!
How To Rid Your Guyton Home Of Fleas Once And For All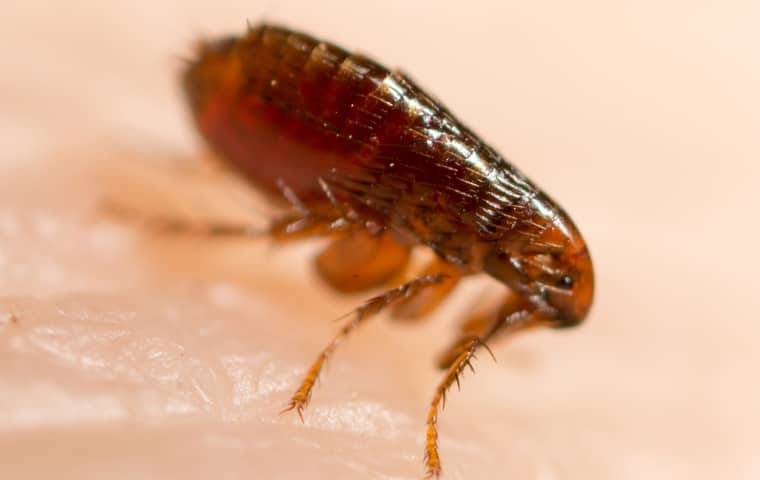 Fleas are tiny, blood-feeding pests best known for their ability to leap several times their own height. These small insects are parasitic, which means they depend on the blood of a host to survive. Although flea problems are most commonly associated with pets, it's important to understand that fleas can still get into your home even if you don't have a dog or cat. Other pests, such as rodents and wildlife animals, can invade your Guyton property and introduce fleas to your home. Unfortunately, fleas are one of the most difficult pests to control and prevent, let alone get rid of. Once fleas get into your Guyton home and start reproducing, it's nearly impossible to eliminate them without the help of a professional. When it comes to ridding your home of fleas, you should always contact the skilled pest technicians here at Prestige Pest Control. We have the experience needed to eliminate all kinds of pests, including fleas. With our professionals working the job, you can rest assured that your Guyton home will be flea-free in no time at all. Get in touch with Prestige Pest Control today to learn more about how we eliminate flea infestations.
Commercial Pest Control In Guyton, GA
Pests such as rodents and insects are a common problem for business owners. Not only are they a threat to your property, but they also threaten your success and reputation. The protection of your Guyton business shouldn't be left to just anyone. You need people who have the experience and knowledge necessary to get the job done right. At Prestige Pest Control, we have what it takes to eliminate your commercial pest problems at their source. We are committed to working with you to identify current pest activity, put into place an ongoing commercial pest control plan, and implement prevention tips to keep new pests from invading in the future. Whether you're looking for bed bug control, rodent control, or anything in between, Prestige Pest Control has you covered. Our licensed technicians have the experience needed to provide high-quality pest control solutions in a wide variety of industries. Give us a call today for more details about all of our commercial pest control programs.