Professional Pest Control For Garden City, Georgia Property Owners
Without the protection of an ongoing pest control plan, your Garden City home or business is at risk of a pest infestation. Rodents, insects, spiders, and other pests have no problem getting into your property and making themselves at home. But when you partner with the experienced pest professionals here at Prestige Pest Control, you can rest easy knowing that the protection of your Garden City property is in good hands. Since 1986, we have been proud to provide excellent pest management solutions for residents in Garden City and throughout our service area. Prestige Pest Control is a full-service pest control company, which means we have everything you need to keep your home or business free of pests year-round. Contact the technicians here at Prestige Pest Control to find out more about all of our commercial and residential pest control services.
Home Pest Control In Garden City, GA
Your home should be a place where you can relax and unwind after a stressful day. But when pests invade your Garden City home, they add unnecessary stress and frustration to your life. Protect your home and family from pests of all shapes and sizes by working with the professionals from Prestige Pest Control to put into place an ongoing home pest control plan. It's our goal to provide economical solutions to protect your home and health. As a family-owned and operated pest control provider, we've made it our top priority to treat our customers as part of our family. Get in touch with Prestige Pest Control for more details about all of our residential pest control options.
What Is The Best Way To Remove Bed Bugs In Garden City?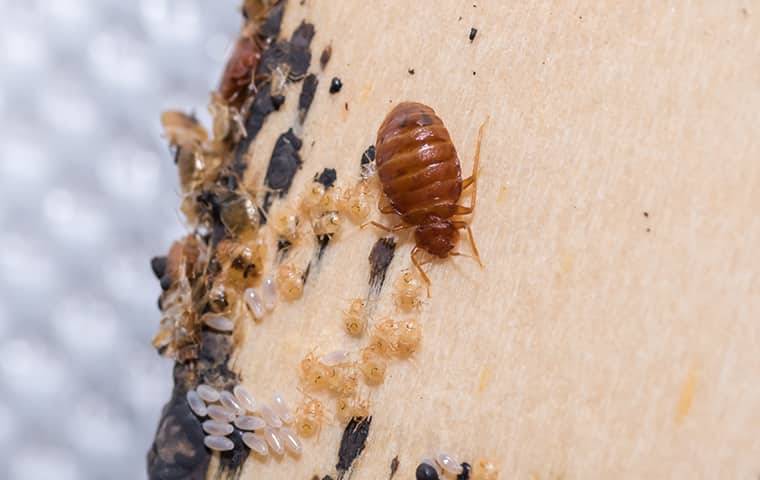 Bed bugs are parasitic insects that feed on the blood of humans and animals, though they prefer human blood because we have wide areas of exposed skin. Since the ban of DDT in the 1970s, bed bug populations have increased exponentially. Unfortunately, bed bug infestations are now a significant problem for home and business owners alike. These small pests are challenging to prevent, let alone get rid of once they get into your Garden City property. When it comes to removing bed bugs from your home or business, the professionals here at Prestige Pest Control have you covered. We're proud to provide excellent services to eliminate all kinds of pests, including bed bugs. Reach out to the professionals from Prestige Pest Control for more information about our effective bed bug control services.
How Garden City Dog Owners Can Prevent Flea Infestations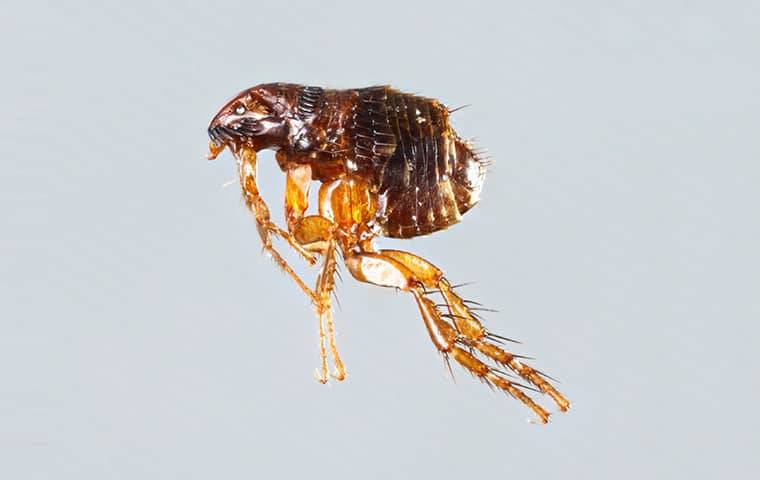 Fleas are small pests that depend on the blood of a host to survive. Though they can and will bite humans, they prefer to live on animal animals with thick coats of fur, such as cats, dogs, rodents, and wildlife. Unfortunately, fleas are a major nuisance for both you and your pets. To reduce the chances of fleas getting into your Garden City home, implement the following flea prevention tips.
Brush and bathe your dogs regularly, checking their fur for fleas in the process.
Keep an eye out for adult fleas, flea bites, and flea dirt on your pet's skin.
Give your dogs effective, vet-approved flea and tick prevention.
Minimize the amount of time your pets spend outdoors.
Clear thick foliage, tall grass, and leaf piles away from your property.
Always inspect your pet's fur for fleas after spending time outdoors.
Minimize entry points rodents could use to enter your home, bringing fleas along with them.
If fleas get into your Garden City home, your best option is to contact the professionals here at Prestige Pest Control. We have the skills and experience needed to eliminate your flea infestation and prevent it from returning. Give us a call today to get started on your first treatment.
Commercial Pest Control In Garden City, GA
Owning a business already comes with enough responsibilities as it is without the stress of a pest infestation. Not only are pests capable of damaging important equipment, but they can also threaten the health and safety of your customers. Invading pests put your success and reputation on the line, which is why you need professional commercial pest control services from Prestige Pest Control. No matter what type of pest problem you're dealing with, you can count on the skilled technicians from Prestige Pest Control to get rid of it. By utilizing the latest pest control technologies and prevention methods, we keep Garden City businesses pest-free throughout every season. With our skilled technicians by your side, you can rest assured that your commercial property is protected from the area's toughest pests. Don't wait for pests to invade your Garden City commercial facility and cause a loss of revenue for your business. Instead, reach out to Prestige Pest Control for excellent commercial pest control services you can trust.