Professional Pest Control For Ellabell, GA Property Owners
Just over a 30-minute drive to Savannah, the town of Ellabell, GA, is known as a local haven for outdoor recreation. There's an abundance of nature and wildlife to behold, and the nearby Ogeechee River provides scenic beauty that can't be beat. Even local pest populations are eager to make Ellabell home. In fact, while we're enjoying the great outdoors, pests can be found in our homes and businesses, breeding and multiplying until there's a full-on infestation to deal with.
If you want to secure ongoing pest protection, look no further than the team at Prestige Pest Control. Since 1986, our family-owned and operated company has been servicing homes and businesses throughout Bryan County and the surrounding areas. Reach out to us today to get a detailed quote, and we'll set up your initial inspection as soon as possible.
Home Pest Control In Ellabell, GA
Here at Prestige Pest Control, we offer complete residential pest control services to over 2,000 local homeowners. Our thorough process gives you extensive pest protection in a customized way you can feel good about:
Consultation and inspection – Locating active pests, entry points, hot spots.

Initial service visit – Treatments around the perimeter, such as de-webbing, de-nesting, liquid barrier spray, use of baits and granules as needed, and an interior liquid application.

Follow up – Monthly, bi-monthly, or quarterly services for exterior maintenance.
No matter what kind of household pest situation you're dealing with, we're here to help. We offer comprehensive protection from a long list of common area pests, some of which include termites, bed bugs, cockroaches, fleas, rodents, spiders, stored product pests, wildlife, ants, and mosquitoes. Reach out to us today to get your free quote and complimentary inspection.
Four Reasons To Let The Pros In Ellabell Handle Your Rodent Control Needs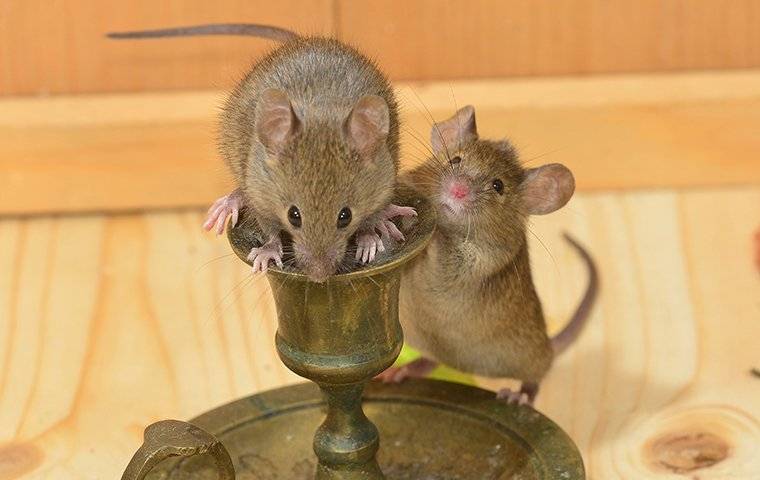 Rodents aren't just nuisance pests, they're also a threat to your health and well-being. These intruders are extremely unsanitary, and they can cause widespread contamination. These, among many other reasons, are why it's important to address your rodent control needs. Here are four more reasons why professional help is the best way to go:
Rodents can gnaw through the structural elements of your home, including electrical wiring. That means your building is at risk of catching fire.

Rodents breed rapidly. One family of mice or rats can quickly turn into a full-blown infestation, and it's impossible to handle it on your own.

Rodents can bite, exposing you to various illnesses like salmonellosis and rat-bite fever. They also expose you to disease through widespread contamination.

Rodents bring other pests, like ticks and mites, into your home or business. This exposes you to many different types of pest infestation.
These are just a few of the negative results of rodent activity. Infestation is a large-scale problem that cannot be handled by one person alone. Reach out to the experts at Prestige Pest Control. We provide thorough rodent control and prevention services that Ellabell property owners can depend on all year long.
How To Kill Cockroaches In Ellabell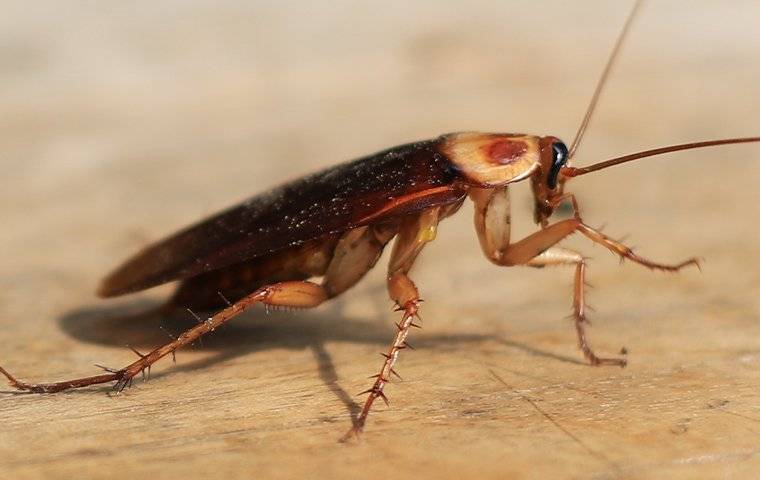 There are over 50 species of cockroaches here in the U.S. and thousands more across the world. Here in Ellabell, your property is conducive to cockroach activity, since it's filled with ample access to food, water, and shelter sources. So, the best way to deal with cockroaches is to cut off these sources.
By minimizing attractants around your home or business, you can reduce your exposure to cockroach infestation. So, it's a good idea to seal off open bags of food and clean up messes right away. There is also cockroach bait you can use, or special boric acid solutions to dehydrate the cockroaches.
Many people try to use a roach killing insecticide spray around the perimeter of their property. While all of these efforts can be helpful, the only guaranteed way to kill and prevent cockroaches on your property is to call in the pros. Prestige Pest Control promises you roach-free conditions all year long. Reach out to us today to learn more.
Commercial Pest Control In Ellabell, GA
Here at Prestige Pest Control, we're proud to service over 200 local businesses with complete commercial pest control solutions. We work with a variety of facilities, some of which include property management, multi-family housing, schools, healthcare facilities, office spaces, and retail. Our team of expert pest technicians works hard to provide our valued clientele with safe, hassle-free services at an economical price.
We are fully licensed by the Georgia Department of Agriculture, and all of our pest control products are EPA approved, prioritizing your safety as well as the well-being of the environment we live in. Our insecticides are made from USDA approved ingredients, and we offer eco-friendly options and all-natural methods to meet your needs and preferences. Reach out today to get a complimentary estimate and inspection.