Professional Pest Control For Eden, Georgia Property Owners
Pests are more than just a nuisance when they get into your Eden home or business. Invading pests are capable of damaging your property, contaminating your food items, destroying your personal belongings, and spreading harmful diseases. To protect your Eden home or business from the wide variety of pests that live in our area, the professionals from Prestige Pest Control are proud to provide excellent pest management solutions. We have been committed to serving the communities of Pooler, Savannah, Bloomingdale, Rincon, Guyton, Midway, Statesboro, Richmond Hill, Hinesville, Bluffton, Hilton Head, and the surrounding areas by providing nothing but the best pest control solutions since 1986. Take your Eden property back from pests when you partner with Prestige Pest Control today.
Home Pest Control In Eden, GA
Your Eden home is one of your most important investments. So why should you allow destructive and dangerous pests to invade your residential property and put that investment at risk? The most effective way to protect your home and family from rodents, insects, spiders, and other pests is to implement an ongoing residential pest control plan from Prestige Pest Control. As a family-owned and operated pest control provider, we understand the importance of protecting your home and family from harm. We work quickly to implement effective home pest control services that will provide long-term protection from pests. Don't let pests invade your Eden property and threaten your peace of mind. Instead, turn to Prestige Pest Control for residential pest control services that get the job done right.
Which Spiders In Eden Are Harmful To Humans?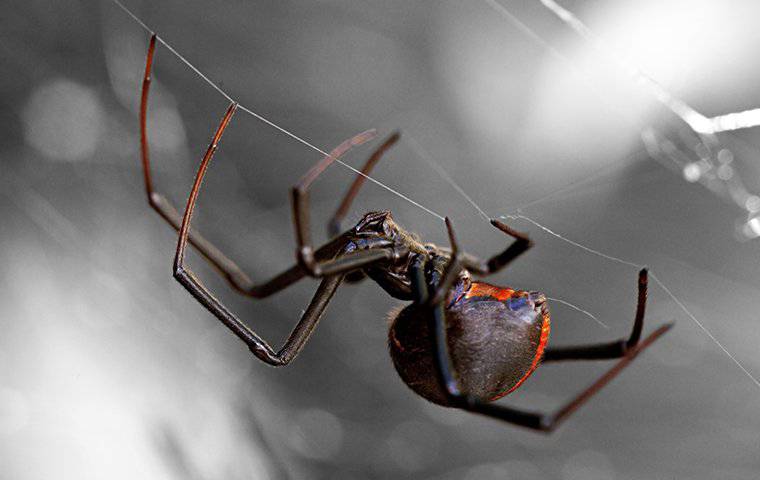 Some pests are more harmful to humans than others. And among such pests are spiders. Spiders are arachnids, which means they have eight legs, two body segments, and multiple eyes. Although spiders are one of the most feared pests in the world, they are beneficial to the environment by keeping insect populations under control. All spiders are venomous, but only a few species of spiders have venom strong enough to pose a threat to your health. In most cases, spiders would rather hide from you than bite you. Spiders are reclusive, which means they prefer to hide away from human activity. The most dangerous spiders found in and around Eden properties are black widow spiders and brown recluse spiders. Black widow spiders have shiny black bodies with a distinctive red or orangish marking on their abdomens. This marking often resembles an hourglass shape, but not always. Brown recluse spiders have light brown to tan bodies with a darker, violin-shaped marking behind their head. Brown recluse spiders are also known as fiddle spiders in some regions. When spiders start living in and around your Eden property, it's an indication that you have an existing insect problem on your hands. Protect your home or business from spiders and other common pests by partnering with the skilled professionals here at Prestige Pest Control. Give us a call today for more information about our spider control options.
The Importance Of Quality Termite Control In Eden, GA
Termites are destructive insects that cost United States property owners billions of dollars each year. While one or two termites might seem too small to cause much harm, when an entire colony works together, they can cause significant structural damage to your property within a relatively short period of time. Without the right protection, termites can infest your property and cause damage for several years undetected. When it comes to keeping your Eden property protected from termites, you need professional termite control services from Prestige Pest Control. At Prestige Pest Control, we are committed to protecting homes and business owners from all kinds of pests, including termites. Our termite control services are designed to eliminate your existing termite infestation and prevent it from returning. With our team of licensed pest professionals by your side, you can rest assured that your Eden property will remain termite-free throughout the entire year. Reach out to Prestige Pest Control today to get started on your first termite treatment!
Commercial Pest Control In Eden, GA
When you run a successful business, it's your top priority to keep your customers satisfied by providing high-quality products and services. But if your customers notice pests in your commercial facility, they won't want to return to your business in the future. Pest infestations are a serious threat to your reputation, which is why comprehensive commercial pest control services are crucial. At Prestige Pest Control, we have a deep understanding of area pests and how to keep them away from your business. By utilizing advanced pest control strategies and effective prevention methods, we protect Eden businesses from the area's toughest pests. Give your commercial property the complete pest protection it needs by reaching out to the professionals here at Prestige Pest Control today. We're ready to find the right solution for all of your commercial pest problems.