The Trick To Getting Rid Of Dirty Roaches In Your Savannah Home
December 20, 2022
It's no surprise that cockroaches are the filthiest pests on the planet. Their journey to your kitchen counter took them through tons of trash, waste, and decay. Once they invade your home, their slimy bodies contaminate anything they touch with bacteria and germs, endangering the health and safety of you and your family members.
Fortunately, Prestige Pest Control provides the most effective pest control in Savannah to eradicate all types of cockroaches from your living spaces, making your home a safe and comfortable space that you feel in again. We understand the behaviors and habits of these insects to wipe them out at the source. Read on to learn more about roaches, the health hazards they pose, and why enlisting the assistance of reputable pest service is the best option to get rid of them for good.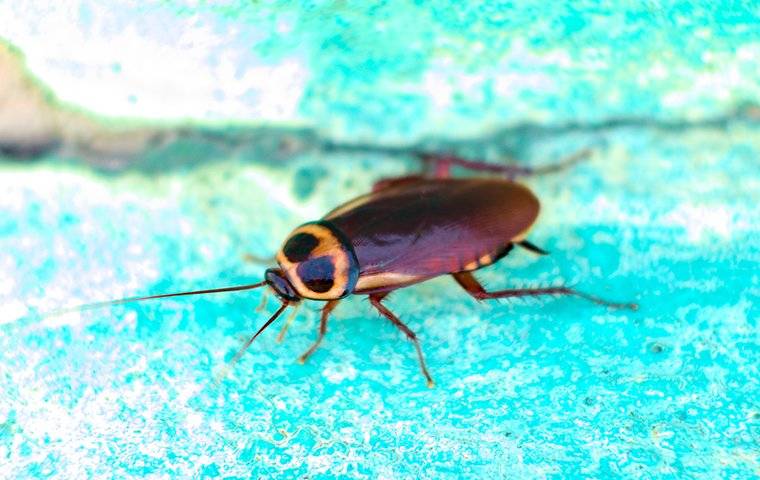 Clear Signs You Have A Cockroach Problem
If there's any silver lining when cockroaches invade your home, it won't take long to realize you have unwanted company. Roaches leave behind not-so-subtle clues that alert you to their presence, like a pungent oily odor coming from hidden areas, shed body parts, egg shells, droppings, and grease smears or dirt marks trailing across your baseboards, floors, and walls. And if you listen carefully, you may be able to hear them hiss or chirp.
If any of these signs of cockroaches in your home seem familiar, you may very well have an infestation on your hands. Luckily, you don't have to contend with it alone. Call Prestige Pest Control so we can conduct a complete property inspection.
How Roaches In Your Home Is A Hazard To Your Health
Even though homeowners despise most common household pests, they have a particular disdain for cockroaches because of the inherent hazard they pose. These insects travel a great distance through the yuckiest conditions before making their way inside your home through breaches you never knew existed. And once they get inside, they track in traces of every disgusting environment they've traversed, like bodily fluids, raw sewage, feces, urine, garbage, decaying matter, and even animal carcasses.
Roaches carry many diseases that can make your family sick in many ways, such as staphylococcus infections, dysentery, typhoid fever, diarrhea, and food poisoning. These pests can also cause gastroenteritis, listeriosis, campylobacteriosis, and salmonellosis. People suffering from severe allergies or asthma have to oversee their symptoms if exposed to cockroach excrement, saliva, or their shed body parts.
If you're experiencing an infestation, contact professional cockroach pest control in Savannah to schedule a comprehensive property inspection.
Factors That Attract Cockroaches Into Your Home
Like most other pests, cockroaches search for food and water, which most homes have in abundance. These insects spend most of their time scavenging for food and rely heavily on their sense of smell to find it. Their antennae move back and forth to pick up the scent of food in the air. Look over the list below of ways you may be unknowingly rolling out the 'welcome' mat for roaches:
Uneaten pet food in the dish
Food crumbs on the floors or counters
Trashcans without lids
Damp areas or excessive moisture
Dirty dishes piled in the sink
Keep your home and yard clean and tidy. Also, fill in any cracks or crevices that roaches could effortlessly slip inside. And if you need more information on how to deter cockroaches, your local pest control is an excellent resource for further guidance. Make sure to schedule a property inspection to help uncover a brewing infestation.
The Best Way To Get Rid Of Roaches Safely And For Good
Some people believe that do-it-yourself (D.I.Y.) practices can cover many issues. And while they're helpful for minor mishaps that a quick fix can resolve, D.I.Y. methods are inappropriate for serious matters, like a cockroach infestation. These dangerous insects require immediate elimination, which only professional roach pest control can provide. Experts have acquired the knowledge and skills to eradicate cockroaches and other nuisance pests wholly and efficiently. They understand that even a few surviving cockroaches left behind could mean a re-infestation in the future.
Prestige Pest Control believes that all of our residents deserve to live in a peaceful, pest-free home. For that reason alone, we've dedicated our careers to ensuring that happens. We offer exceptional pest management services at an economical price. Our friendly staff provides you an understanding of the treatment process from beginning to end, with no questions left unanswered. We offer free estimates, so reach out to us today to request yours!
Previous
Next